Another Blow To Alzheimer's Drug Development
This article is more than 9 years old.
For decades, doctors have been trying different approaches in their attack against Alzheimer's, but so far, each one has failed. It's not clear if that failure is due to the way science works – in which early tests are done on mice, whose brains are obviously less complex than people's – or because patients aren't treated until late in the disease, when extensive damage has already been done, or because of a lack of understanding of Alzheimer's.
The latest approach, a drug called bapineuzumab made by Pfizer, Johnson & Johnson, and Irish pharmaceutical company Elan, was intended to go after beta amyloid, a protein that is toxic to brain cells and believed to be a primary driver of Alzheimer's.
Dr. Reisa Sperling, director of the Center for Alzheimer Research and Treatment at Brigham and Women's Hospital, told The New York Times that the drug failed to improve either day-to-day activities or brain power more than a placebo.
"There was absolutely no evidence at all of a clinical benefit of treatment on either of the primary measures, one cognitive and one functional," Sperling told the paper's Andrew Pollack.
The drug was tested in 1,100 patients with mild-to-moderate Alzheimer's who have the gene ApoE4, which increases the risk and potentially the seriousness of the disease. Those patients also have more build-up of beta amyloid.
There is some hope from previous research that the drug will help people whose Alzheimer's is not linked to the gene. Results from another study looking at bapineuzumab in 1,300 people with the non-genetic form of the disease are expected to be released later this summer, according to Pfizer.
This program aired on July 24, 2012. The audio for this program is not available.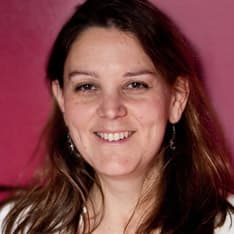 Karen Weintraub Contributor, CommonHealth
Karen Weintraub spent 20 years in newsrooms before becoming a freelance writer. She's a contributor to WBUR's CommonHealth.