AIDS Overview: Optimism, Money, And Persistent U.S. Infection Rate
This article is more than 9 years old.
By Karen Weintraub
Guest contributor
For the first time in 22 years, the world's biggest AIDS conference is being held in the United States.
The 19th International AIDS Conference, under way since Sunday in Washington, DC, comes at a time when doctors are feeling optimistic about their battle against AIDS. The rate of new infections is falling 5 percent per year (though the new infection rate isn't dropping in the United States); research has shown that the same anti-retroviral drugs that keep people with HIV alive longer also protect against transmission; and 8 million people worldwide are now being treated with life-saving drugs.
Harvard School of Public Health Professor Richard Marlink was at the conference this week and helped write an essay that led off a special section in the Journal of Acquired Immune Deficiency Syndromes laying out what needs to happen to realize the dream of a world without AIDS. We spoke with him about where we stand in the global fight against AIDS.
Overall, what is the mood of the conference?
The feeling is one of optimism. We have new biomedical tools in our armamentarium that show a lot of promise in prevention, in addition to the continued scale-up of treatment in poor countries in Africa and elsewhere that show the dramatic effect of being treated.
What's behind that optimism, what progress is being made?
There's excitement about new prevention findings, treatment contributing to prevention – if you're on treatment you don't transmit the virus readily at all to your partner. If you're circumcised  you're less likely to get infected. Behavioral and condom use interventions continue, but it's hard to measure their effectiveness. There's new hope in women-controlled prevention methods, such as microbicides or ring implants that can be used once a month or once every three months. That is an exciting area because it puts things more into a woman's control, which is needed.
Why does it seem like AIDS is getting better everywhere but in the US?
The United States continues to have the same number of people infected each year - about the same number as died in the Vietnam War in total each year. And that's been going on over a dozen years. A lot of the excitement [over the conference being in the U.S. this year] was that it would shine a light on that and move the agenda forward. What continues in the United States, is dramatic, disproportionate effects on minority communities, especially minority women.
What about the effort to combat AIDS in children?
We can end pediatric AIDS with the treatments and programs we have now. They need to be scaled up now, especially in Africa, to do that. Kids shouldn't be getting infected. In the west, it's rare to have a child infected. Whereas in Africa, it's not, especially with the breastfeeding that has to happen. Probably only about half of women in the world have access to prevention and mother-child transmission programs and the needed drugs to prevent their kids from getting infected.
How much is the fight against AIDS really about money?
The [anti-retroviral] drugs are very cost-effective. The prices have gone down, the programs themselves have shown increased efficiency and improved outcomes the longer the treatment or prevention program exists, but everything boils down to money. Even if it's cheaper and done better, we still have 15 million more people that need the drugs today [than are getting them].
People have started talking about the possibility of ending the AIDS epidemic. What would that take?
We see the light at the end of the tunnel, but we don't know how to get there yet, we don't know how much time it's going to take, and it's going to take more money, whether we allocate that money now or allocate even more money later. It's really an investment in terms of the new findings on prevention: If we get people on treatment, they don't transmit the virus to others. The more we invest now, the less we'll have to pay later.
How much money are you talking about spending to stop the epidemic?
Globally about $25 billion is spent, including local African governments, the U.S., certain countries in Europe. We need to at least double what we're doing today [to end AIDS]. It's a question of how you're going to spend your money. Do you want to save a life for under $300 a year, do you want to save a baby from getting infected for about $20? When you put it into those terms, that seems to me a pretty good deal.
Is President Obama doing enough to combat AIDS? 
No. He's doing a lot, don't get me wrong. But is he doing enough? No, because we haven't seen things change in the United States. He's continuing the course overseas with the very efficient treatment and prevention programs that have been established in the last eight years. He's not funding them more, but he's keeping them in place and demanding more efficiency, which is all good. it really does need to be funded more. This isn't a complaint, but can he do more? Yes.
This interview has been edited and condensed.
This program aired on July 25, 2012. The audio for this program is not available.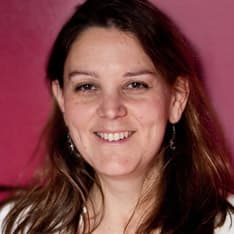 Karen Weintraub Contributor, CommonHealth
Karen Weintraub spent 20 years in newsrooms before becoming a freelance writer. She's a contributor to WBUR's CommonHealth.