Mass. Experience: Even $1 Co-Pay Can Block Needed Care
This article is more than 9 years old.
It's not enough to get everybody insured. You have to get everybody insured well enough so that they get the care they need. And in the case of very poor people, even a $1 or a $3 co-pay can be a barrier to care.
That's my take on a new Massachusetts-based study, done by Harvard Medical School researchers and just out in the Journal of General Internal Medicine. Other states may want to take heed, now that the federal health overhaul has been upheld by the Supreme Court and they're moving towards getting more people insured. All insurance is not the same, and for some, even the relatively generous Massachusetts Medicaid benefits may not be enough.
More on the study soon, but first, here's the human side from its lead author, Dr. Danny McCormick of the Cambridge Health Alliance:
"For people who aren't in the position of being at 133% of poverty, it's inconceivable that [a $1 or $3 co-pay] would inhibit you from getting a medication if the doctor prescribed it. But I saw a patient last week, a young man with a chronic medical condition, who works at a deli, earns minimum wage, and rides his bike to work because he can't afford a car.
[module align="right" width="half" type="pull-quote"]'I have actually no dollars in my pocket.'[/module]
I had seen him two months before and told him, 'Your blood pressure is dangerously high, here's a prescription for medication. You've really got to take it."
So he comes back last week and he says, 'You're going to be unhappy with me but I didn't take it.'
I said, 'Okay, what were the problems?'
He said,'I've got Medicaid but I'm so far behind on bills I have actually no dollars in my pocket. I'm waiting for a check from work, and as soon as that gets here I can get that medication.'"
Moral of the story: "Even very small co-payments — and this is borne out in the literature — can inhibit extra-low-income people. This was a particularly striking case because he had such high blood pressure, and he showed up again and it was worse, and I ended up sending him to the ER, and that ends up costing fantastically more than the minimum co-pay he would have had to pay. I see it all the time as a primary care doctor: even very low co-payments inhibit needed care."
The new study turns anecdote into data, with a survey of 431 patients who sought emergency care. From the press release:
The study authors surveyed 431 adult patients visiting the emergency room of Massachusetts' second largest safety-net hospital. They found that patients with Commonwealth Care and Medicaid – the two programs through which most of the uninsured in Massachusetts gained coverage – reported similar or higher levels of access to and utilization of outpatient visits compared with the privately insured, as well as similar access to preventive care.

However, compared with the privately insured (7.0%), a significantly higher proportion of patients with Medicaid (30.0%) or Commonwealth Care Type 1 (26.8%) reported delaying or not getting a medication. Similarly, patients with Commonwealth Care (51.2%) and Medicaid (42.2%) were substantially more likely to report delaying or not getting dental care due to cost compared with the privately insured (27.1%). Those with Medicaid also experienced more cost-related barriers than privately insured patients when it came to seeing a specialist (14.6% vs 3.5%) or getting recommended tests (15.6% vs. 5.9%). This is despite relatively low patient cost-sharing requirements in these insurance types.

Patients with Commonwealth Care Types 2 and 3, which have greater cost sharing requirements, reported significantly more cost-related barriers to obtaining care, generally, than the privately insured (45.0% vs. 16.0%), as well as greater barriers to seeing a primary care doctor (25.0% vs. 6.0%), dental provider (58.3% vs. 27.1%), and to obtaining medication (20.8% vs. 7.0%).

The uninsured in the study fared substantially worse on every measure of access to care when compared with the privately insured.

"These findings illustrate that the insurance plans that most previously uninsured patients received in Massachusetts as part of health care reform had a mixed effect in terms of access to care" said the study's lead author, Dr. Danny McCormick, an Assistant Professor at Harvard Medical School. "While patients with Medicaid and Commonwealth Care had difficulty finding physicians who would accept their insurance type, they were ultimately able to see primary care doctors at the same rates as privately insured patients". However, he said, "our findings also suggest that these forms of insurance may leave low-income patients with substantial cost-related barriers to care not faced by the privately insured".

Senior author Dr. Rachel Nardin, an Assistant Professor at Harvard Medical School, said: "health policy experts often assume that because Massachusetts health care reform decreased the percentage of uninsured in our state, that access to care would follow suit. However, our study illustrates that all forms of insurance are not equal. While Medicaid and publicly subsidized private insurance play a critical role in improving access to care for low-income people, our study shows that there is still work to be done to ensure equality of access".
Dr. McCormick emphasizes that Medicaid and other public forms of insurance "play an absolutely essential role in improving access to care for low-income people. There's no question about that...and any attempt to dismantle that or roll it back would result in substantially worse access to care for low-income people."
"But the study also showed that Medicaid and Commonwealth Care plans leave patients facing challenges in finding a physician who accepts their insurance, and confronting a wide range of barriers of costs to care."
This program aired on July 27, 2012. The audio for this program is not available.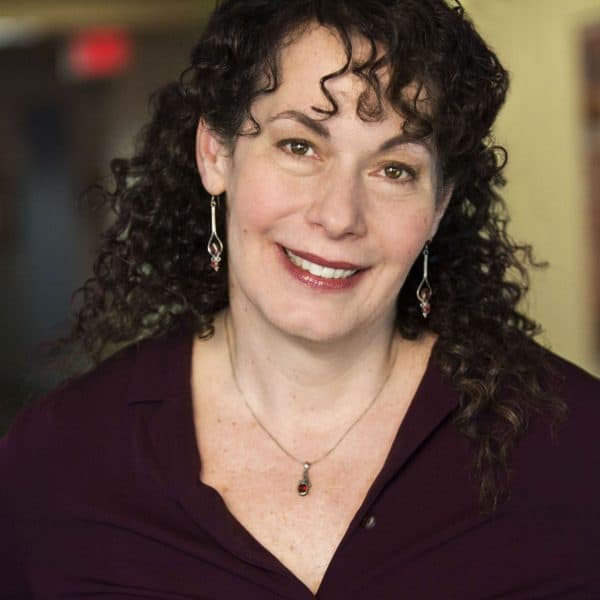 Carey Goldberg Editor, CommonHealth
Carey Goldberg is the editor of WBUR's CommonHealth section.