Reaction To Payment Reform Bill: 'Important Step' For Some, 'Misses Mark' For Others
This article is more than 9 years old.
From Lora Pellegrini, President and CEO, of the Massachusetts Association of Health Plans:
"We commend Governor Patrick, Senate President Murray, House Speaker DeLeo, Chairmen Moore and Walsh, and the other Conference Committee members for the high priority they have placed on payment reform this session and their leadership on this landmark legislation.

"The bill is an important step toward improving the cost and quality of health care in Massachusetts as it builds off of current efforts to transition away from the current fee for service system, which emphasizes volume over value, to a system that rewards high-quality and cost-effective health care.

"We are pleased that the bill includes measures to address the market power of certain providers and the prices they charge as highlighted by multiple reports and studies issued by the Attorney General and various state agencies over the last several years. Dealing with those issues is critical to the bill's success by ensuring that price differences among providers are correlated to the quality, acuity and complexity of patient care and are not due to an institution's or system's size, brand recognition or geographic isolation.

"We look forward to continuing to work with the Governor and members of his Administration, the Attorney General, and the Legislature throughout the regulatory process to ensure that payment reform provides meaningful cost savings for Massachusetts employers and working families."
And from Joshua Archambault, of the Pioneer Institute:
These approaches will negatively impact the market, and run the real risk of lowering the quality of health care in Massachusetts. This bill will reduce competition and product innovation in the insurance market. In fact, its policy goal is greater market consolidation with ACOs; review of new technologies and determination of need will slow innovation and flexibility.
Here's the Greater Boston Interfaith Organization weighing in:
Today, Massachusetts became the first state in the nation to put a stake in the ground for health care cost containment – we celebrate that. This legislation will improve the health of our residents and strengthen our economy. The challenge of reducing costs is complex and will not be accomplished with this legislation alone. There will be more to do to make health care affordable for all Massachusetts residents, and GBIO pledges to remain engaged in helping the Commonwealth go the distance. "We invite all stake holders to meet with us publicly at a gathering of GBIO leaders on Tuesday September 17th, 2013 - one year from now - to evaluate the progress in controlling costs and assess the effectiveness of this legislation", said Rev. Burns Stanfield, Fourth Presbyterian Church, Boston, President, GBIO.

GBIO finds two aspects of the law particularly encouraging:

Establishing a Spending Target:

We applaud the legislature, for once again taking an important step forward - continuing our legacy of leading the nation on health reform - by including a spending target. Specifically, per person health care spending is targeted to grow no more than the Gross State Product during the years of 2013-2017. Than a more aggressive target of GSP minus .5% is established for the years 2018-2022.

These targets have the potential to establish a clear incentive to make real changes that will reduce costs; eliminate waste; and improve patient care. However, to accomplish these aims an enhanced enforcement mechanism will likely be necessary.

Investing in Public Health:

We applaud the legislature for including an additional $60 million investment in public health to support innovation in community-based public health. This investment is vital because as health care costs soared for yet another decade, municipalities and the Commonwealth were forced to cut back on many services including education, law enforcement and violence prevention; infrastructure improvements and public health. Public health promotes healthy decisions and prevents disease at the population level, reducing health care spending over time.

This is not an end for GBIO's focus on health care costs but a beginning, said Rev. Rosemary Lloyd, First Church Boston UU, "we pledge today to continue our work to ensure that all stakeholders, including consumers, insurance companies, providers and the Commonwealth live up to the goals of this legislation. Our goal is for health care to be truly affordable to all and to reverse the trend of ever increasing costs crowding out funding for essential services and needed investments in our future."
Here's Health Care For All's Executive Director Amy Whitcomb Slemmer:
"We applaud the House and the Senate for reaching an agreement on the health care cost and delivery reform legislation. This historic legislation affirms Massachusetts' leadership in consumer focused health care innovation, and we expect the nation will again look to the Massachusetts experience as a model for quality, affordable care for all.

"This bill is good news for health care consumers in Massachusetts. By changing how doctors, hospitals, and other providers are paid, the bill aligns incentives to promote patient-centered care focusing on health and disease prevention, while lowering health care costs. By paying for quality, not quantity, our state's health care delivery system will be better and more cost-effective.

"The legislation improves the quality of care patients receive by encouraging the active participation of patients and their families in making health care decisions. A truly transparent and integrated system allows patients to make informed decisions about their care. We are particularly grateful for the legislators' vision and requirement for strong consumer representation on the Health Policy Commission and individual ACO governance because it ensures that the patient voice will be represented in decision making.

"We are pleased that the final version of the bill includes a number of provisions that put patients at the center of our health care system. Strengthening the roles of medical homes, community health workers, valuing chronic disease management, and providing for licensed alcohol and drug counselors in the delivery of services is both cost effective and will lead to greater consumer empowerment and better overall health.

"We strongly support the creation of the Prevention and Wellness Trust Fund. By providing $60 million in funding for proven disease prevention programs, the legislation will begin to move us away from a sick care system and towards a true health care system that is aligned and focused on keeping us healthy. This first-in-the nation fund is established for four years in the bill. We support providing the fund with a permanent sustainable funding mechanism so that these cost-saving programs continue to keep us healthy.

"We support the integration of behavioral health into the overall health system through the establishment of behavioral health medical homes and the vigorous implementation of the federal Mental Health Parity and Addiction Equity Act. Together these laws will make it easier to navigate and access this part of our health delivery system.

"We are also pleased that the law continues the Massachusetts insurance rebate program, which provides rebates to consumers when insurers do not an appropriate amount of our premium dollars for medical care.

"The next challenge will be to implement this comprehensive legislation. Health Care For All is looking forward to working closely with members of the Patrick Administration, elected leaders in the State House, and the members of the Health Policy Commission to swiftly and effectively implement this groundbreaking law."
And here's the state Public Health Association applauding the bill's $60 million Prevention and Wellness Trust:
Maddie Ribble, Policy Director at the Massachusetts Public Health Association said: "The bill is truly groundbreaking and keeps Massachusetts at the forefront of health policy. We are taking a major step away from a costly sick care system and toward an integrated approach focused on keeping people healthy. We applaud Senate President Murray, Speaker DeLeo, Chairman Walsh, Chairman Moore, and all the members of the conference committee for their commitment and hard work."

The Prevention and Wellness Trust will allow communities to implement proven strategies to combat the health conditions that are driving up our health care costs – conditions like diabetes, heart disease and asthma. Effective prevention programs can save money and reduce health care premiums for businesses and families.
And a mixed response from the Mass. Hospital Association:
The legislature has worked long and hard to produce a bill that seeks to build on the considerable progress already being made to reform the healthcare payment systems. We commend the Senate President, the Speaker of the House, and the Governor for their leadership and efforts. In particular, we want to acknowledge the tremendous efforts of Senator Moore, Representative Walsh and the members of the conference committee who have worked so hard to forge a common vision out of very complex bills. We have great hopes and expectations that the bill will be successful and we are committed to working with the state to ensure that success.

No doubt, the bill sets out difficult challenges that will have to be met if we are to improve the delivery and affordability of healthcare while continuing to support a recovering economy. While hospitals will do their part to get healthcare cost growth to the level of the economy, with increasing demands on healthcare such as the aging population and obesity epidemic, doing so by 2013 will be daunting. We remain opposed to the addition of costs on certain hospitals through the imposition of surcharge assessments and will continue to advocate that the additional cost of implementing the bill not be placed upon providers who are already working diligently to lower costs.

The final bill is very comprehensive and we are still reviewing the details and analyzing the impacts. In large part this legislation appears to achieve a balance that will advance meaningful payment and delivery system reform. Its focus on patient-centered care and transparency is in line with recent healthcare system developments and offers great promise.

As we look to improve the efficiencies in delivering care and stabilizing the delivery system, it is critically important for the state to fulfill its commitment to adequately pay for care that is provided to those enrolled in its programs. For struggling hospitals that rely to a great extent upon government payment for the care services they provide, there needs to be a permanent solution found, and quickly.

As we look down the road at the regulatory process that will turn legislation into rules, we want to be sure that such rules support flexible and efficient changes in the healthcare system and do not unintentionally create barriers that will hinder progress and increase costs. We look forward to working with the legislature and administration throughout the implementation process to ensure the minimization of job loss and unnecessary administrative costs and red tape.

Massachusetts hospitals remain committed to continuing our progress and leadership on reform and reducing costs in the system. It took a strong commitment and collaboration from many parties to produce this bill and it will take similar commitment and collaboration to wisely implement the provisions. Accordingly, we appreciate the legislature's continued willingness to listen to the perspective of the hospital community as we continue along this path.
This program aired on July 30, 2012. The audio for this program is not available.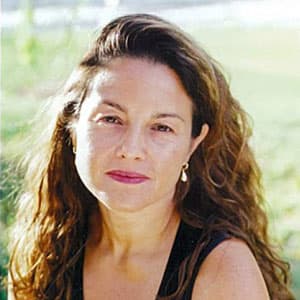 Rachel Zimmerman Health Reporter
Rachel Zimmerman previously reported on health and the intersection of health and business for Bostonomix.