Landmark Health Care Cost-Cutting Plan Sent To Governor, Set To Become Law
This article is more than 8 years old.
The bill comes at a crucial time as health spending is projected to double from 2009 to 2020, outpacing both inflation and growth in the overall economy, while Massachusetts residents and businesses continue to struggle with increasing premiums and other health care costs.
"Since we passed Health Care Reform and became a model for the country, we have been working toward this moment," Senate President Therese Murray (D-Plymouth) said. "Health care costs are a burden on businesses and many individuals and families, despite recent successes in bringing down premiums in some cases. With this bill, we are once again showing the nation that shared concerns and a willingness to work together can provide answers. I am proud of the work so many people put into this bill, especially Senator Moore, Senator Petruccelli, Senator (Bruce) Tarr and the entire conference committee. Legislators, health care providers, business owners and consumers came together to make this happen. This bill will reel in health care costs, removing a major roadblock to long-term job growth and allowing essential investments in education and transportation without harming our number one industry or patient care."
"I applaud Chairman Walsh, Leader Mariano, the other members of the conference committee, and the Legislature as a whole, for the work they have done in passing the health care cost containment bill," House Speaker Robert A. DeLeo (D-Winthrop) said. "This bill has a simple goal: to cut healthcare costs that burden businesses and consumers while maintaining the high quality of health care the residents of our state enjoy as well as our status as a national leader in innovation. Once again, the Legislature has shown that we can work together to solve difficult and complex problems, and, in so doing, establish our state as first among all other states."
"With this legislation, Massachusetts continues to lead the nation in advancing the health of the people of the Commonwealth," said Senator Richard T. Moore (D-Uxbridge), lead Senate conferee and Chairman of the Joint Committee on Health Care Financing. "We do so by creating a true partnership between state government and the health care sector of the Commonwealth's economy. The focus of this legislation is not one that is a heavy-handed regulatory approach, but one where state government leads by example and partners with the private sector to continue health care reform."
"The passage of today's bill is all about seeing our health care system through the eyes of the patient," said Representative Steven M. Walsh (D-Lynn), House Chair of the Joint Committee on Health Care Financing. "We have the highest quality medical system in the nation and the highest percentage of health care coverage, yet it is a struggle for families to afford their health insurance premiums. This legislation focuses on increasing efficiency and cutting costs within our system, while enhancing the quality of care that our patients receive and empowering them to make the best personal health decisions."
"I am very pleased with the outcome of this extremely important piece of legislation," said Senator Anthony Petruccelli (D-Boston), conferee and Senate Chairman of the Joint Committee on Financial Services. "It will have long-lasting positive effects on the cost and quality of health care for the people of Massachusetts."
"In this second phase of health care reform, Massachusetts leads the nation once again by tackling the ballooning costs that are crippling state and local budgets, prohibiting businesses from reinvesting in their workforces, and unduly burdening the Commonwealth's working families," said House Majority Leader Ronald Mariano (D-Quincy), a conferee."This bill builds on the progress the health care industry has made and goes further by addressing the urgent fiscal needs of our community hospitals in negotiating this bill by providing them an essential funding lifeline."
"Congratulations to Chairman Walsh, who has spent the last two years learning and understanding the current standing of health care in Massachusetts, and congratulations to his staff and all of my colleagues who worked on this. I look forward to supporting this legislation and seeing its implementation," Representative F. Jay Barrows (R-Mansfield) said. "I strongly believe that we needed to take an aggressive role to cut these growing costs. And I'm proud that we've finally fixed the fair share assessment, which will now stop penalizing those employers that have been doing it right all along."
The legislation, for the first time in the nation, establishes a statewide health care cost growth benchmark for the health care industry equal to the potential growth of the state's gross state product (GSP) from years 2013 to 2017, then dropping it 0.5 percent below potential GSP from 2018 to 2022 and back to potential GSP for 2023 and beyond.
Meeting this goal will result in an estimated $200 billion in savings in the health care industry over the next 15 years which will be passed onto businesses, municipalities and residents of the Commonwealth who are struggling with increasing premiums and other health care costs.
Under the bill, the state's existing Health Care Quality and Cost Council is reorganized into the Health Policy Commission which will establish and review the health care cost growth benchmarks and oversee the development and implementation of alternative payment methodologies. The Commission will also conduct annual cost trend hearings and administer funding sources that will help distressed hospitals, promote wellness programs and complete implementation of a statewide electronic medical records system.
The Commission will be governed by an 11-member board, including the Secretary of Administration and Finance and the Secretary of Health and Human Services, and three appointments each by the Governor, the Attorney General and the State Auditor.
The Commission's cost trend hearings will be supported by a new independent state agency, the Center for Health Information and Analysis, reconstituted from the existing Division of Health Care Finance and Policy and serving as the Commonwealth's designated health care data collection and reporting agency. The Center will be governed by an executive director appointed by a majority vote of the Governor, Attorney General and State Auditor, and it will provide critical, independent analysis of the how the state's policies are affecting cost trends.
The bill requires the state's Medicaid program, the state's employee health care program and all other state-funded health care programs to transition to new health care payment methodologies. These payment models incentivize the delivery of high-quality, coordinated, efficient and effective health care over quantity of services to reduce waste, fraud and abuse.
To support the development of "best practices" for care delivery and payment reform models, the legislation establishes a certification process for accountable care organizations (or "ACOs"), which are health care provider systems dedicated to cost growth reduction, quality improvement and patient protection through coordinated care. These "Model ACOs" would receive a contracting preference in state health programs over other ACOs.
The bill addresses the market power of certain providers by authorizing the Commission to review and determine if a provider's market concentration exceeds certain parameters and to decide if a provider is engaged in unfair market practices or methods of competition. Any such findings or other violations of law would be referred to the Attorney General for further action.
To reduce the costs of unnecessary litigation and malpractice claims, the bill creates a 182-day cooling off period while both sides try to negotiate a settlement, and it allows for providers to offer an apology to the patient.
The bill makes the following enhancements in the transparency and accountability of the health care marketplace:
Requires all health care provider systems to register with the state and report regularly on financial performance, market share, cost trends and quality measures;
Charges the Attorney General to monitor trends in the health care market including consolidation in the provider market in order to protect patient access and quality;
Establishes a Cost and Market Impact Review to examine changes in the health care marketplace and their impact on cost, quality and market competition;
Develops a process to track price variation among different health care providers over time and establishes a Special Commission to determine and quantify the acceptable and unacceptable factors contributing to price variation among providers; and
Establishes new tools to help consumers make health care purchasing decisions based on comparative cost and quality.
The legislation also increases access to essential care and promotes administrative efficiencies by doing the following:
Expands the role of physician assistants and nurse practitioners to act as primary care providers in order to expand access to cost-effective care;
Expands an existing workforce loan forgiveness program to include behavior and mental health providers;
Requires the development of standard prior-authorization forms, which would be available electronically so that providers would use only one form for all payers; and
Streamlines data reporting requirements by designating a single agency as the secure data repository for all health care information reported to and collected by the state.
Since passing the omnibus Health Care Reform Act of 2006, used as the model for national health care reform, the Legislature has passed reforms in 2008 enhancing primary care access and e-health initiatives and in 2010 helping individuals and small businesses reduce the costs of health insurance plans.
This program aired on July 31, 2012. The audio for this program is not available.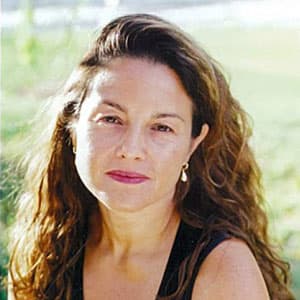 Rachel Zimmerman Health Reporter
Rachel Zimmerman previously reported on health and the intersection of health and business for Bostonomix.