A Recap Of The Closing Legislative Session On Beacon Hill
05:56
Play
Speaker Robert DeLeo gaveled an end to the Legislature's formal sessions Tuesday, capping a flurry of activity on a number of major issues. They worked right up until a little after midnight, when, as legislative rules dictate, they must end formal debate for the year.
WBUR's Steve Brown was on hand at the State House when the gavel came down for the final time, and joined Morning Edition Wednesday with details.
---
Bob Oakes: It looks like the big headline Tuesday came not from the Legislature, but from the governor?
Steve Brown: That's right, going into Tuesday's session the big question was would there be a showdown between the Legislature and the governor over the so called "three strikes" crime bill; that's the legislation aimed at locking up violent criminals for life on their third conviction.
Remember, over the weekend, the governor returned that bill to the Legislature with an amendment to give judges some discretion in sentencing. Lawmakers who overwhelmingly supported the bill said that amendment would have gutted the intent of the law and they refused to accept the governor's suggested changes.
So, then why will Patrick accept it and sign it now?
The governor calls it a good bill, but not a great bill:
I think it would have been a better bill with the limited judicial discretion that I proposed. I made that proposal in good faith. And I would have, I think it would have been great had the Legislature given it its due. But we'll come back to that. We're not going to get it all done right now.
Legislative leaders have promised to revisit the subject of mandatory minimum sentencing early next session, and the governor is taking them at their word.
And while not making any promises as to what further changes will be made, DeLeo said early Wednesday, he's heard from some members who want to address this further:
I heard anything from going further than what we did in terms of the minimum mandatory sentences. I heard a little bit from folks relative to addressing the issue of mental illness in relation to crime. So I think that there's going to be a whole host of issues that people are going to want to talk about next session.
The governor says he's going to sign another major piece of legislation enacted Tuesday, the big health care cost containment bill.
That's right, he is going to sign that and the governor says that is more than just a good bill, he calls it "a great bill." Now we've been hearing more about this bill from WBUR's Martha Bebinger, but briefly, this is a follow-up to the landmark 2006 Massachusetts health care law. Supporters say it will overhaul the health care payment system, force more patient-centered care systems, and they predict the measure will save about $200 billion over the next 15 years by tying health cost increases to economic growth.
There was a surprise Tuesday in the closing hours of the session: A bill that's languished for years, the so called "right to repair" bill, made it through.
It did; that's the bill that would give local auto repair shops access to the codes that's stored in your car's computer. For years, the auto manufacturers and auto repair shops — the independent auto repair shops — were at odds over this, and as a matter of fact, enough signatures were gathered to put the question before voters this November.
An agreement was reached over the weekend between the two sides. Language was included in the bill that was sought by auto manufacturers to protect codes that they deem their intellectual property, while making the other codes needed to repair your car, make those available for purchase by auto repair shops.
Still, that question will be on the ballot, but both sides say they are going to be launching an awareness campaign to let voters know there's now really no reason to vote for that.
Briefly run down some of the other bills they passed and sent on to the governor.
They passed legislation holding utilities more accountable following storms. They also approved a $1.4 billion transportation bill — there are lots of smaller road and bridge repairs in that bill.
They OK'd an economic development bill that not only is supposed to create jobs, it also OK's that sales tax holiday weekend coming up in a couple of weeks. They also approved the Children in Need of Services bill that overhauls the way the state serves runaways and truant children.
What about major bills not making it, are there any?
There are a couple. The most significant seemed to get derailed Tuesday night when both branches couldn't agree on legislation that would extend the civil statute of limitations in child sex abuse cases. The Senate took out some language they thought was unconstitutional and there just wasn't enough time to reach a consensus.
They also couldn't reach an agreement on a prescription drug monitoring bill, as well as some election reforms.
This program aired on August 1, 2012.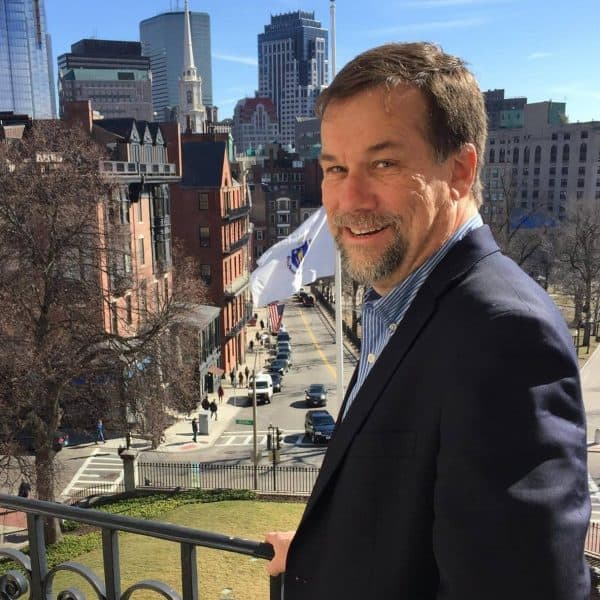 Steve Brown Senior Reporter/Anchor
Steve Brown is a veteran broadcast journalist who serves as WBUR's senior State House reporter.