1st Mass. Case Of EEE Likely Contracted Out Of State, Officials Say
03:05
Play
Massachusetts public health officials have confirmed the year's first human case of Eastern equine encephalitis but say the patient likely contracted the disease out of state.
The Middlesex County resident in his 60s became ill after traveling to the mid-Atlantic region, where state Department of Public Health (DPH) leaders say he got many mosquito bites while taking part in outdoor activities. He has since been released from the hospital.
The news comes as the state is warning that the risk of EEE has risen to a critical level in several southeastern Massachusetts communities. Health officials say they're finding more mosquitoes infected with EEE this summer than any other summer in the last three decades. And, they plan to conduct a second round of aerial insecticide spraying in several towns, after spraying just a couple of weeks ago.
"This year is just ... beyond what anyone could have fathomed," said Mark Taylor, the public health agent for the town of Easton. Taylor said even after the state conducted aerial spraying July 20, the number of mosquitoes carrying EEE is through the roof. The state has found the disease in about a dozen or more pools of mosquitoes trapped in Easton since then.
"In this little petri dish, the percent positive isn't like less than 1 percent or one or two mosquitoes," Taylor said. "It's several and many mosquitoes in these pools."
According to Al DeMaria, medical director of the DPH's Bureau of Infectious Disease, the threat started early and in a big way this year.
"For example, in a typical July we might get one, two, three or four positives," DeMaria said. "And this July we got over 60 positives." A positive means at least one mosquito in a pool of 50 tested was carrying EEE.
The hotbed for the infected mosquitoes is the 6,000-acre Hockomock Swamp, which covers parts of six towns in southeastern Massachusetts. The state has raised the risk level from high to critical in four of those towns: Easton, Raynham, Taunton and West Bridgewater, and from moderate to high in the other two: Bridgewater and Norton.
DeMaria said the decision to do so is a judgment call and not based on any specific data.
DeMaria urges people in the affected areas to take the threat seriously by minimizing the number of mosquito bites they might get, though, he added, the chances of getting EEE are still quite low.
"The risk level is very low, but the consequences are very high because it's a very severe disease, life-threatening disease," DeMaria said. "About 40 to 50 percent of people succumb to it, and the survivors tend to have significant neurological compromise."
Taylor, the health agent in Easton, said though he lives in a nearby town considered "moderate" risk, he lives and breathes by the message he spreads in his work: Use bug spray and avoid outdoor activities at dusk and dawn.
"I have kids myself and I make sure that, you know, I'm looking at the clock, and I'm probably a little more on the side of caution," Taylor said. "We're not out in the backyard kicking the soccer ball around or anything of that nature."
The state plans to respray the six critical, or high-risk, communities in the next week but hasn't set an exact date.
This article was originally published on August 08, 2012.
This program aired on August 8, 2012.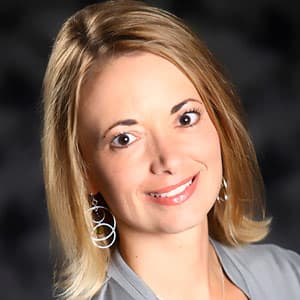 Lynn Jolicoeur Producer/Reporter
Lynn Jolicoeur is the field producer for WBUR's All Things Considered. She also reports for the station's various local news broadcasts.