BSO To Hold Birthday Bash For Composer John Williams
02:59
Play
John Williams, the composer who conjured sweeping, musical backdrops for films including "Star Wars," "Harry Potter," "E.T." and "Superman," is being celebrated this weekend at Tanglewood, the Boston Symphony Orchestra's summer home in Lenox.
With more than 100 film scores under his belt, you could call Williams a "super composer." He conducted the Boston Pops from 1980 until 1993, and Saturday night the BSO is celebrating his 80th birthday with a star-studded tribute concert.
Keith Lockhart leads the Pops now and will be at the podium Saturday. Speaking from his home in Brookline, he marveled at Williams' accomplishments over his career.
"Simply put his music has probably been heard by more people than any other classical or quasi-classical composer in the world," he said. "The legacy and the repertoire probably make him the greatest film composer of all time."
Williams' Hollywood resume is head-spinning. He's worked with everyone from Bernard Herrmann to Henry Mancini to Alfred Newman. Early on, Williams, who's also a pianist, contributed to "Gilligan's Island," "Lost in Space," "the Creature from the Black Lagoon" and "the Valley of the Dolls." But the composer is perhaps best known for his collaborations with directors Steven Spielberg and George Lucas. The list goes on.
Lockhart explained that while Williams' creative output can be jaw-dropping, it's the quality and range of the composer's music palette that makes him really stand out.
"This is the man who gave us 'Superman' and 'Star Wars' and 'Raiders of the Lost Ark' — but also can use his pen in such delicate ways like 'Schindler's List' and 'Memoirs of a Geisha.' "
The scores and leitmotifs Williams writes are catchy and instantly recognizable — think "Jaws" or Darth Vadar's "Imperial Death March" — but Lockhart said they can be deceivingly complex.
"Many of his compositions are extremely difficult for the orchestra to play. If you ever watch what goes on in, say, for instance, the main title from 'Star Wars' — which of course everybody thinks they know like the back of your hand — but the writing that makes that piece so buoyant and so exciting is so difficult. And there's so much movement going on. Just watch the violinists playing while the brass have the tune and you see exactly where the complexities lie."
Williams will be at Tanglewood Saturday watching the BSO bring his pieces to life. Lockhart is looking forward to the Pops conductor laureate's birthday bash, and said he's grateful to Williams for one more very important reason.
"Classical music and symphonic music seem to be heard by a smaller and smaller percentage of the population," he explained. "John's music is the only great orchestral music that many of our potential listening base have ever heard."
This program aired on August 17, 2012.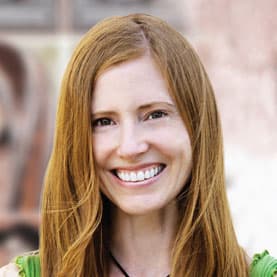 Andrea Shea Senior Arts Reporter
Andrea Shea is WBUR's arts reporter.