Are McDonald's New Calorie Postings More Than Just PR?
This article is more than 8 years old.
First came a message from Corporate Accountability International, which describes itself as "a coalition of public policy leaders, elected officials, parents and more than 2,500 health professionals and institutions [that] have been putting pressure on McDonald's to provide complete, accurate and non-promotional information about the health risks of its food."
According to the group's statement:
Sara Deon, Value [the] Meal campaign director at Corporate Accountability International, has this to say about the announcement: "This move is purely PR spin. McDonald's wants to paint itself as a leader, but in truth, regulations that appear in the Affordable Care Act will soon require McDonald's to implement these changes. To truly address its health impact, McDonald's must heed the tens of thousands of people who are calling on the burger giant to make more fundamental, far-reaching changes. The corporation must stop the egregious, targeted marketing of its unhealthy brand to children, and go further to mitigate its impact on our children's health."
But it's unclear whether the new calorie postings and lower-cal offerings like the "Egg White Delight" will actually change consumer behavior. The LA Times reports:
In cities such as New York and Philadelphia where posting calorie information is already required, however, Fields notes that the information has not changed what customers choose to order.

"When it's all said and done, the menu mix doesn't change," she said. "But I do think people feel better knowing this information."

The Oak Brook, Ill,-based company is also testing healthier options for next year, such as an Egg McMuffin made with egg whites and a whole grain muffin. The sandwich has Canadian bacon and white cheddar cheese and clocks in at 260 calories. It will be called the Egg White Delight.
And here's the more upbeat response from the folks at the nonprofit Center for Science in the Public Interest:
To its credit, McDonald's is getting out in front of the other big burger chains and most other restaurants by putting calorie counts on its menu boards and drive-through menus—even before the federal requirement to do so kicks in. It's a step that's important for McDonald's customers' health, and it's a sign that calorie counts on chain-restaurant menus are here to stay.

McDonald's announcement won't be noticed by folks in New York City, California, and Vermont, for instance, where laws already require calorie labeling in chain restaurants. And companies like Panera Bread and Au Bon Pain are already posting calorie counts. Though not all studies are able to measure an effect of menu labeling, bigger studies show that calorie labeling is helping consumers make lower calorie selections when eating out. And perhaps most importantly, calorie labeling is encouraging companies to reformulate products.

If the biggest restaurant chain on Earth can cheerfully announce that it'll put calorie counts on menu boards, the Food and Drug Administration should take notice. The Administration should issue final menu labeling rules that include vending machines, restaurant-style foods sold at supermarkets, convenience stores, and movie theaters, and not give in to every special interest that doesn't want to play by these same rules.

It's terrific that McDonald's is testing new healthier menu options. Good nutrition didn't matter much at restaurants in the past when eating out was an occasional treat. But with Americans now getting about a third of their calories outside the home, people need more options that are healthy, appealing, and competitively priced.

This program aired on September 12, 2012. The audio for this program is not available.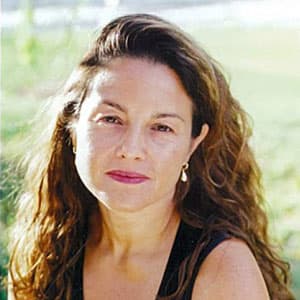 Rachel Zimmerman Health Reporter
Rachel Zimmerman previously reported on health and the intersection of health and business for Bostonomix.