Patients Confused, Angry About Health Insurance Changes
04:43
Play
This article is more than 8 years old.
Do you shop for health care? Well pretty soon you may. More employers across Massachusetts are switching to health plans that ask patients to start comparing prices and quality before they decide where to get care. These are plans with high deductibles, that limit where you can go for care, or charge you more for care at "high-cost" hospitals.
Sandy Reynolds, with the state's largest employer group, Associated Industries of Massachusetts, said the goal is to "have the purchase of health care services work the same way that it works when we purchase almost everything else in our lives. For many years, the purchase of health care has not worked the way anything else works in our lives."
I reported on this changes this morning, and have been gathering patient reactions today:
---
Steve Brown: Most of the patients we heard from have a high-deductible plan. That means they pay up to $2,000 for an individual or $4,000 for family before their insurance takes effect. What's happening with these patients?
Martha Bebinger: We had lots of comments on Facebook about high-deductible plans.
Kerri Calistri said she spent $900 on tests for stomach trouble, but can't afford any more, so now she's hoping the problem justs gets better. Bev Melo said she needs carpal tunnel surgery, but has put it off for a second year now because she doesnt have the $2,000 she'd have to pay before her insurance coverage kicks in. And Kari Whitney also has a $2,000 deductible and is furious about having to pay that, on top of a substantial monthly premium.
Your story this morning focused on tiered plans. With this coverage, patients can go wherever they want, but they have to pay more — sometimes a lot more — for care. You spoke to a patient whose co-pay for her kids' pediatrician is now $50 every time she takes them to the doctor. Is she just not going as often?
That's right, she's taking her three children as little as possible. She has one child with asthma and even when the doctor asks her to come back for a follow-up, Maria thinks twice. Some patients in this situation are switching doctors so that they will have a lower co-pay, but Maria said: "I don't want to change doctors. I met her in the hospital after I had my first child; I'm really happy with her. That's my last option; I'll do anything not to have to switch. But if I have another winter like this past one with my daughter I might have to."
Maria's pediatrician is letting her bring two children in at the same time and providing some follow-up care over the phone or in emails to reduce the number of times Maria has to spend that $50.
A common reaction to many of these insurance changes is that when patients pay more of the bill upfront, they avoid care. They're saving money, both for themselves and all of us, but they could be putting themselves at great risk.
Some patients are very worried about the high charges of going to, say, Dana Farber or Brigham and Women's. These are high-cost hospitals but they're also specialized hospitals. You spoke to Donna from Waltham, a former cancer patient who wants to keep going to these higher-cost hospitals.
Yes, because all her records are at Dana Farber and the Brigham, all of her relationships are with the doctors at those hospitals. Donna says she realizes the quality might be as good elsewhere but it's those relationships that she really wants to maintain. She said it seems like tiered health plans are "all about the price tag and not necessarily about the quality of the care or the relationships that you've established. I've been going to the same primary care doctor for 20 years."
Many health care experts will say that there's a lot of value in doctors who know you. So deciding to change doctors can be a big deal, but we are seeing many patients do that because they want a lower co-pay.
And we heard from patients who are stunned as they pay more attention to costs. Joe Blumenfeld wrote in about a major emergency surgery he had for which the first 40 hours of his hospital stay, before the surgery, cost $202,000. Does Joe feel like a smarter health care shopper after scrutinizing some of his bills?
Joe said: "It's making me a more jaded consumer. It's fascinating when you cut this apart and look at how much things cost and why. The odd thing is that I don't pay that cost, so in that regard, no, it hasn't made me a smarter consumer at all."
Joe has a $1,000 deductible, so he pays attention to costs while he's spending that $1,000. But then once his bill grows into the hundreds of thousands of dollars he's off the hook and in fact he says he can't understand his bills.
Of course there are some families in Massachusetts that can afford a $2,000 deductible and many for whom care at a high-cost hospital is just out of the question if they are in one of these plans. Are we seeing a growing gap for higher- and lower-income patients as employers switch to these plans?
We don't have evidence of that yet, but it is a concern for many consumer advocates. I have not heard health insurers talk about a remedy for this potential problem yet.
This program aired on September 12, 2012.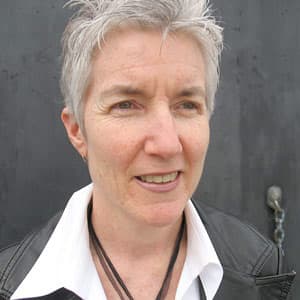 Martha Bebinger Reporter
Martha Bebinger covers health care and other general assignments for WBUR.