Medical Marijuana: Reefer Madness Coming To Mass? Or Mellower Dads?
This article is more than 8 years old.
The opposing camps are, shall we say, firing up their arguments over the medical marijuana measure on this November's ballot.
Proponents have formed the Committee For Compassionate Medicine (Subtitle: 'Yes' for Massachusetts Patients).
And we just got word that the opponents — they're at MaVoteNoOnQuestion3.com — will hold their official launch tonight. (Their subtitle: Real compassion requires real medicine.)
This debate over medical marijuana — the measure is Question 3 on the ballot — might be kind of fun. Recent media gleanings as the issue heats up:
The Boston Herald warns 'Bay State in for trouble' in a story headlined "Report: Medical marijuana a budding problem." It begins:
With Massachusetts voters poised to legalize medical marijuana, a chilling new report on Colorado's similar law shows the Rocky Mountain State has become a poorly regulated mecca for potheads and dealers — suggesting the Bay State may be on track to become New England's own hemp haven.

Yikes! That's not what we mean when we say "medical mecca!" Though seeing as how Vermont and Maine have already legalized medical pot, we don't seem to be in much danger of becoming the region's supplier. And here's another comforting thought: Maybe marijuana medicine could help many patients mellow into better parents. In The New York Times, San Francisco art dealer Mark Wolfe reports that taking medical pot for back pain and stress has done wonders for his family life with three small children, giving him what he calls "Parental Attention Surplus Syndrome."
He concludes:
...For me, at least, the benefits clearly outweigh the risks. I find the time I spend with my children to be qualitatively different and simply more fun when I take my medicine (always in private, never in front of them, never too much). I am able to become a kid again, to see things through my daughters' eyes and experience, if I'm lucky, the wonder of each new game, each new object and sound, as they do.

Deeply embedded voices of authority in my head do still caution that I may be hurting my kids in ways I can't see. But I just can't imagine how it could possibly be worse for them than the consequences of their father's former stress-fueled frustration and withdrawal. When I'm rolling around the floor with my giggling daughters, clicking into an easy dynamic of goofy happiness and love, I feel it's just what the doctor ordered.

Readers, how are you planning to vote on this initiative and why? To help inform your decision, according to a MassLive.com report in July, the measure's wording now reads:
"A yes vote would enact the proposed law eliminating state criminal and civil penalties related to the medical use of marijuana, allowing patients meeting certain conditions to obtain marijuana produced and distributed by new state-regulated centers, or, in specific hardship cases, to grow marijuana for their own use."
This program aired on September 12, 2012. The audio for this program is not available.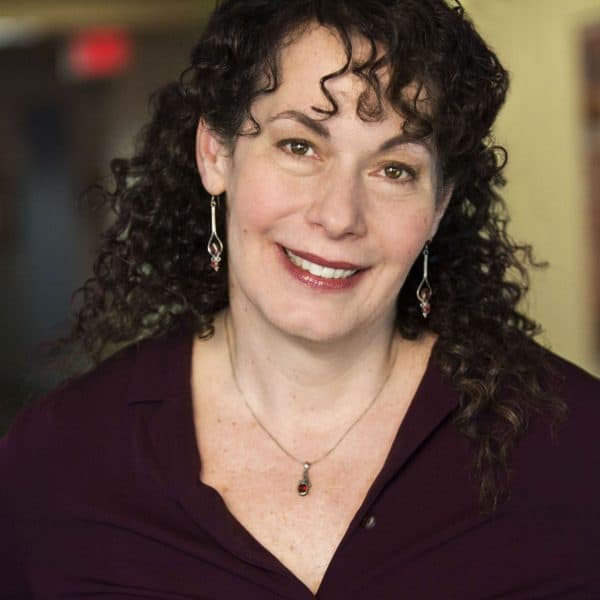 Carey Goldberg Editor, CommonHealth
Carey Goldberg is the editor of WBUR's CommonHealth section.