Report: Health Care Job Cuts Loom If Federal Budget Cuts Take Hold
This article is more than 8 years old.
A federal budget deal scheduled to take effect January 1 would cut Medicare spending 2% and trigger the estimated layoffs. The deal aims to shrink the national debt but Lynn Nicholas with the Massachusetts Hospital Association says targeting health care and the defense industry, as this deal does, is unfair.

"Quite frankly you have to look at the revenue side too," Nicholas said. "We need to get our nation's finances in order, but it needs a more balanced approach to do that and this is a very one-sided approach."

The report says most of the job cuts would occur in hospitals and nursing homes but that real estate firms restaurants and other related sectors would also be affected.
The MHA news release is here:
A new report found up to 17,400 healthcare-related jobs could be lost in Massachusetts by 2021 as a result of the 2-percent sequester of Medicare spending mandated by the Budget Control Act of 2011. Nationally, more than 766,000 jobs would be lost, according to the report released today by the American Hospital Association (AHA), the American Medical Association (AMA) and the American Nurses Association (ANA) at a press conference in Washington, DC.

The report, produced by Tripp Umbach, a firm specializing in conducting economic impact studies, measures the anticipated effect of Medicare payment cuts on healthcare providers and other economic sectors. The Tripp Umbach model reflects how reductions in Medicare payment for healthcare services will lead to direct job losses in the healthcare sector, reduced purchases by healthcare entities of goods and services from other businesses, which in turn will lay-off workers, and reduced household purchases by workers who lose their jobs. As the impact of these cuts ripples through the economy, jobs will be lost across many sectors beyond healthcare.

"We are deeply concerned that scheduled cuts to Medicare under sequestration will not only slash vital funding to hospitals, but cause widespread job loss in multiple sectors in Massachusetts and nationwide," said Lynn Nicholas, president & CEO of the Massachusetts Hospital Association. "Continual reductions to hospital reimbursement only lead to destabilizing the healthcare system at a time when we are in the process of transforming the system to maintain access, lower the cost trend, and continue to improve quality and patient care. The $1.1 billion in scheduled sequestration cuts for Massachusetts follows $5.7 billion in reduced reimbursement over 10 years as a result of the Affordable Care Act and creates an untenable situation. The only thing worse than the harmful impact of sequestration would be any alternative proposal that strips even more funding from hospitals that are already enduring chronic government underfunding."

The new report estimates that during the first year of the sequester more than 496,000 jobs will be lost – 11,200 in Massachusetts.

The healthcare sector has long been an economic mainstay, providing stability and growth even during times of recession. The Bureau of Labor Statistics data shows that healthcare created 169,800 jobs in the first half of 2012 and accounted for one out of every five new jobs created this year.
This program aired on September 13, 2012. The audio for this program is not available.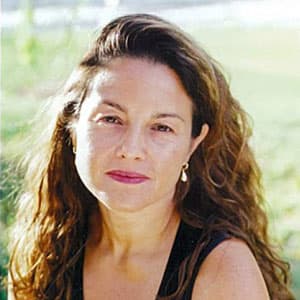 Rachel Zimmerman Health Reporter
Rachel Zimmerman previously reported on health and the intersection of health and business for Bostonomix.