Questioning The True Cost-Savings Of Digitized Health Care Records
This article is more than 8 years old.
Soumerai, a professor of population medicine at Harvard Medical School and the Harvard Pilgrim Health Care Institute, writing with Ross Koppel, a professor of sociology and medicine at the University of Pennsylvania, suggests that the IT guys selling this stuff are promising huge savings that "turn out to be chimerical:"
Since 2009, almost a third of health providers, a group that ranges from small private practices to huge hospitals—have installed at least some "health IT" technology. It wasn't cheap. For a major hospital, a full suite of technology products can cost $150 million to $200 million. Implementation—linking and integrating systems, training, data entry and the like—can raise the total bill to $1 billion.

But the software—sold by hundreds of health IT firms—is generally clunky, frustrating, user-unfriendly and inefficient. For instance, a doctor looking for a patient's current medications might have to click and scroll through many different screens to find that essential information. Depending on where and when information on a patient's prescriptions were entered, the complete list of medications may only be found across five different screens.

Now, a comprehensive evaluation of the scientific literature has confirmed what many researchers suspected: The savings claimed by government agencies and vendors of health IT are little more than hype.

To conduct the study, faculty at McMaster University in Hamilton, Ontario, and its programs for assessment of technology in health—and other research centers, including in the U.S.—sifted through almost 36,000 studies of health IT. The studies included information about highly valued computerized alerts—when drugs are prescribed, for instance—to prevent drug interactions and dosage errors. From among those studies the researchers identified 31 that specifically examined the outcomes in light of the technology's cost-savings claims.

With a few isolated exceptions, the preponderance of evidence shows that the systems had not improved health or saved money. For instance, various studies found the percentage of alerts overridden by doctors—because they knew that the alerted drug interactions were in fact harmless—ranging from 50% to 97%.

The authors of "The Economics of Health Information Technology in Medication Management: A Systematic Review of Economic Evaluations" found no evidence from four to five decades of studies that health IT reduces overall health costs.
This program aired on September 18, 2012. The audio for this program is not available.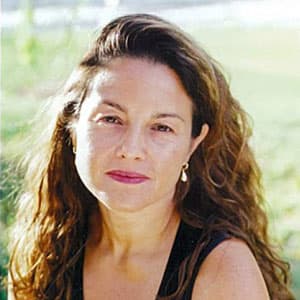 Rachel Zimmerman Health Reporter
Rachel Zimmerman previously reported on health and the intersection of health and business for Bostonomix.