Primer: Pro And Con On Mass. Assisted Suicide Ballot Measure
This article is more than 9 years old.
Come November, if you live in Massachusetts, you'll face a vote on a life-and-death issue (I mean, even more directly life-and-death than Obama v. Romney.) It's Question 2 on the ballot, also known as the Death With Dignity initiative and the physician-assisted suicide measure.
It's a big, rich debate infused by reports from earlier such measures in Oregon and Washington, and this 24-minute segment on Radio Boston is a great way to acquaint yourself with it.
(Points in dispute include even the language used: One of the measure's proponents, Dr. Marcia Angell, notes: "These patients are dying. That's why most proponents don't like the term 'physician-assisted suicide,' because that compares it with a typical suicide, which involves somebody with a normal life expectancy choosing death over life. These people, unfortunately, don't have that choice. They're dying. And the only issue is the exact timing and the manner of death.")
In case you run out of time yourself, here's a telling story from the end of the segment, from a caller named Karen in Acton:
[module align="right" width="half" type="pull-quote"]She didn't want her son to remember her a way she didn't want to be remembered.[/module]
My sister lived in Oregon, Eugene Oregon to be exact, and she had a son who had just turned 16. She was diagnosed with — and did have — appendix cancer, very rare and very lethal. She was only 52 yrs old when she died. This option, which was not easy to get — these end-of-life pills were not easy to get, she had to find a doctor who would agree to it, as you stated earlier. She had to have this terminal diagnosis, which there was no doubting. She was emaciated, she looked as if she belonged in a concentration camp near the end. But she wanted to have as much time with her son as possible. And we had the palliative care. I helped get everything in place so she could stay at home. And her knowing that it was her choice — she never used the pills. But she had them in her house because she did not want to get to the point where she could not have — she didn't want her son to remember her a way she didn't want to be remembered.
WBUR's Sacha Pfeiffer comments that many people say they want to make their own end-of-life decisions. So why, she asks disabilities rights activist John Kelly, an opponent of the measure, not just let people with terminal diagnoses make the decision "if they want to go or not?"
He responds: "How is it a choice when the real choice is shifted to the insurer, the medical care provider, or, because there's no one required [to witness] when the pills are taken, your own family. Think about vulnerable people. We're making a social justice argument here and the progressive vote is no."
Readers, thoughts? How do you plan to vote? Please stay tuned tomorrow for more on this topic.
This program aired on September 19, 2012. The audio for this program is not available.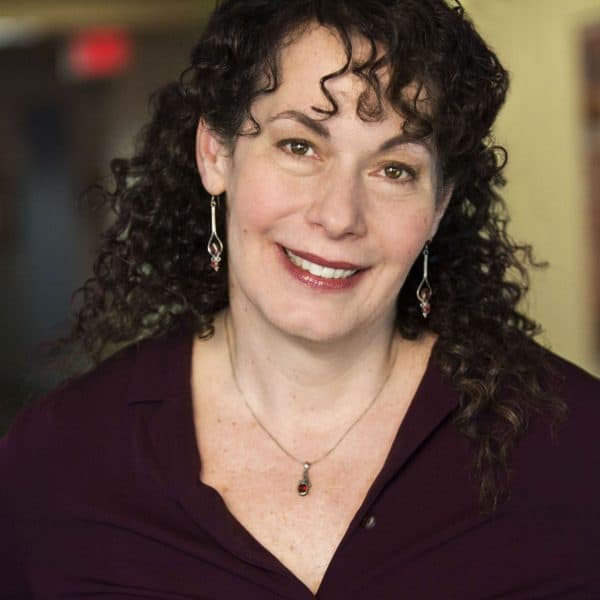 Carey Goldberg Editor, CommonHealth
Carey Goldberg is the editor of WBUR's CommonHealth section.