Brown And Warren On Health Care: Two Views Of The Problem
This article is more than 8 years old.
He doesn't want to turn Medicare into a voucher program (like many of his GOP colleagues) — neither does she. He wants to cut "waste, fraud and abuse." She wants to cut costs.
Brown does not support the Romney-Ryan plan to turn Medicare into a premium support (some call it a voucher) program with seniors buying coverage on their own.

Nor does Warren, who says the main problem with Medicare "is the rise in health care costs, and we've got to bring health care costs under control for everyone. And so the question is how we provide needed medical care for all our people at a price we can afford."

Warren says Massachusetts is coming up with answers through research and pilot programs that will help guide the country. She rolls right into the example of an asthma study at Children's Hospital.

"What they discovered is they could do more intensive treatment at the beginning," Warren explains. "And for every dollar spent, they saved $1.46. They got those kids healthier, they kept them out of the hospital, fewer trips to the emergency room, and to me, there's the heart of the game."

Brown looks ahead to a political solution for rising health costs (he does not offer details).

"It's not going to be a Democrat or Republican bill," Brown says. "It's going to be a bipartisan, bicameral bill that the president will sign. And that's a big difference. I've been down there working together. Professor Warren, she's going to be down there 100 percent with her party, and that's not going to pass muster."

Here, Brown is building on one of the main themes of the campaign. He claims that Warren won't work across party lines. Warren counters that Brown is part of, and can't avoid supporting, Republican priorities that aren't popular in Massachusetts.
This program aired on September 20, 2012. The audio for this program is not available.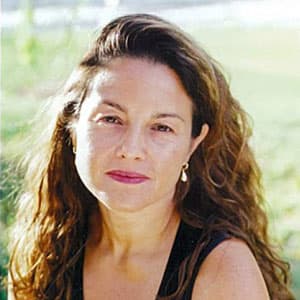 Rachel Zimmerman Health Reporter
Rachel Zimmerman previously reported on health and the intersection of health and business for Bostonomix.