First MCAS Scores Released Under New Accountability System
03:21
Play
This article is more than 8 years old.
Massachusetts education officials on Wednesday released the 2012 MCAS scores. They're touting their new system for ranking districts, which they say gives schools more room to improve than the federal No Child Left Behind Act did.
One example school officials are citing is the Columbus Park Preparatory Academy in Worcester, where they gathered to release district and school MCAS results for the whole state on Wednesday.
We visited a fourth-grade classroom at the school, where teacher Pat Bergan led one of several small reading groups.
"OK, so we're going to look at the journal writing rubric," Bergan instructed her students. "You're going to pretend that you are the teacher, and you are scoring the answers to the questions, OK?"
Principal Jessica Boss says the school has seen an improvement in MCAS scores since adopting what she terms a "laser-like" focus on reading comprehension — and a new mindset about learning overall.
"It's really, truly embedding a belief system that all students can achieve at high levels, as well as really getting books into students' hands and ensuring that they find a love for reading and writing at an early age," Boss explained.
Two years ago, Columbus Park was ranked a Level 3 school — in the lowest 20 percent. Now the school is narrowing its MCAS achievement gap, making it one of 503 Massachusetts schools with a Level 1 designation. That's the highest ranking in the state. Only one district is at the point of state receivership, Level 5, and that's Lawrence.
State education leaders point out Columbus Park has made steady gains without the strict federal requirements of No Child Left Behind. The act mandates all students test proficient on state standardized tests by 2014. Elementary and Secondary Education Commissioner Mitchell Chester says when the state got a waiver on No Child Left Behind, schools like Columbus Park benefited.
"This school is really the poster child for the limitations of No Child Left Behind," Chester said. "Because under No Child Left Behind, it was identified as a failing school. Yet it's a school in the commonwealth that's making some of the greatest progress."
But not all schools are faring so well. Nineteen percent of districts are still where Columbus Park used to be, at Level 3. Three percent are Level 4, showing low achievement and improvement. But a majority of Level 4 schools are making notable strides.
Tenth graders statewide have shown great improvement, but a large achievement gap persists in the third grade, where the problem centers on literacy.
"We know that in order to remedy some of those gaps that show up in third grade, we've got to start in preschool," said Education Secretary Paul Reville. "And we're working very hard through a variety of approaches and interventions in our early education and care system."
Columbus Park is making strides on MCAS despite not focusing on the test, according to Boss.
"I think we've moved away from teaching to the test, and that's why we've found success, because these students are not thrown worksheets," Boss said. "It's really authentic learning."
This program aired on September 20, 2012.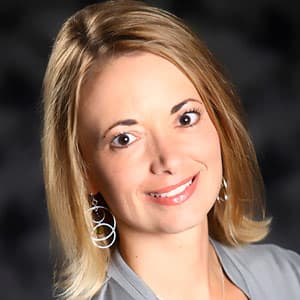 Lynn Jolicoeur Producer/Reporter
Lynn Jolicoeur is the field producer for WBUR's All Things Considered. She also reports for the station's various local news broadcasts.