Health Care Goes To The Movies — And The Picture Is Bleak
This article is more than 8 years old.
http://www.youtube.com/watch?v=00aa6xcOXf4
Politico notes that three new films exploring various broken aspects of the health care system — overtreatment, high cost, lack of access and more — are all coming out in the next few days:
We haven't seen them all ourselves, but just so you know: "Money and Medicine," shot at UCLA Medical Center in Los Angeles and Intermountain Medical Center in Utah, airs on PBS tonight. "The Waiting Room" goes inside a safety net, Oakland's Highland Hospital, and it premieres Wednesday in New York. And "Escape Fire," which we mentioned last week, has held screenings in several cities and med schools and goes into wider release next week.
Maureen Bisognano, CEO of the Institute for Healthcare Improvement here in Cambridge, offers a few more details on Escape Fire, which was inspired by a speech by her predeccessor, Don Berwick. Writing on the IHI leadership blog, she says:
The title is probably familiar to a lot of you since it's inspired by Don Berwick's 1999 National Forum keynote in which he recounts the use of a radical approach to wildfire survival ---- setting your own smaller fire to prevent the larger fire from overwhelming and consuming you ---- and offers this "disruptive (even counterintuitive) innovation" as a metaphor for what's needed in health care. Don appears in the film, along with journalist Shannon Brownlee, prevention advocate and wellness expert Dr. Andrew Weil, and a host of other innovative leaders in health care.

The film closely follows the often heart-breaking challenges patients and clinicians face as they try to treat, and be treated, in a fragmented, costly, and often ineffective system. I was particularly struck by the account of a young primary care physician from Oregon, and her agonizing decision to leave a practice that was not meeting the needs of her patients, and not satisfying her professionally. The hope and renewed energy she found in pursuing a fellowship and practicing in a new model underline the power and promise of redesigned systems of care.
This program aired on September 25, 2012. The audio for this program is not available.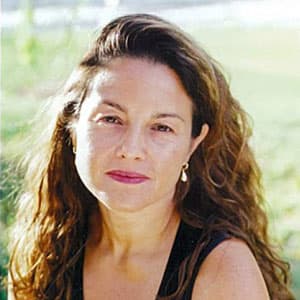 Rachel Zimmerman Health Reporter
Rachel Zimmerman previously reported on health and the intersection of health and business for Bostonomix.