Recalled Trader Joe's Peanut Butter Linked To Salmonella
This article is more than 8 years old.
In other troubling food-related news, some Trader Joe's-brand peanut butter and almond butter has been recalled for possible Salmonella contamination after the products were linked to at least 29 illnesses in 18 states — including three cases in Massachusetts. (I know, I'm thinking the same thing, was the peanut butter in my kids' lunch today from Trader Joe's or Whole Foods?)
Food Safety News reports:
Sunland Inc. in Portales, NM, manufactures the peanut butter associated with an outbreak of a rare Salmonella strain, industry sources tell Food Safety News.

Labeled as Trader Joe's Creamy Salted Valencia Peanut Butter, the product was officially recalled nationwide Saturday by Trader Joe's stores...

Sunland makes peanut butter — up to 6,000 pounds per hour — under several of its own brands and also makes Valencia peanut products for others including Trader Joe's. A year ago Sunland hired a California design firm to design new label for peanut butter sold under the Kirkland brand by the wholesale membership giant Costco...

Salmonella comes in many strains. The strain that had led to the Trader Joe's recall is rare. Salmonella Bredeney only accounts for 0.06 percent of Salmonella in the U.S. according to the federal Centers for Disease Control and Prevention (CDC) — and it can produce a range of symptoms, including some of the most severe.

CDC says 29 people in 18 states are now infected with the strain and four have been admitted to hospitals and no deaths have been reported.
Here are more details from the Trader Joe's website:
...Trader Joe's is voluntarily recalling its Creamy Salted Valencia Peanut Butter (sku 97111), Valencia Peanut Butter with Roasted Flaxseeds (sku 98927) and Almond Butter with Roasted Flaxseeds (sku 94079) because of potential contamination with Salmonella. Customers who have purchased these items are urged to not eat the products, and to dispose of them or return them to any Trader Joe's for a full refund. Salmonella is an organism that can cause serious and sometimes fatal infections in young children, frail or elderly people, and others with weakened immune systems. Healthy persons infected with Salmonella often experience fever, diarrhea (which may be bloody), nausea, vomiting and abdominal pain. In rare circumstances, infection with Salmonella can result in the organism getting into the bloodstream and producing more severe illnesses such as arterial infections (i.e., infected aneurysms), endocarditis and arthritis.
This program aired on September 25, 2012. The audio for this program is not available.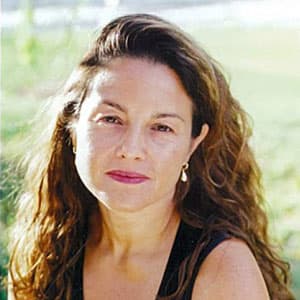 Rachel Zimmerman Health Reporter
Rachel Zimmerman previously reported on health and the intersection of health and business for Bostonomix.