Farrell Introduced As New Red Sox Manager
02:53
Play
This article is more than 7 years old.
After a record-setting collapse in 2011, the Red Sox decided it was time for a change and dumped manager Terry Francona for Bobby Valentine. Change came in the form of the team's first last-place finish since 1992. That meant it was time for another change and Tuesday at Fenway Park, the Red Sox introduced John Farrell as the 46th manager in the team's 112-year history.
For the past two seasons, Farrell served as manager of the Toronto Blue Jays. In exchange for hiring Farrell, the Red Sox sent shortstop Mike Aviles north and received pitcher David Carpenter from Toronto.
"I will work my butt off to earn their trust, earn their respect and create an environment in that clubhouse that is just that ... a trusting one."

John Farrell
Farrell handled the Sox pitching staff from the championship season of 2007 through 2010 and he says team owner John Henry recently asked him a question:
"'With all the issues why would you want to come here?' And I said, 'This is a place that I would love to take on the challenge.' It's an incredible city. It's an incredible baseball environment. This is an organization that is a first-class group of people," Farrell said. "Now, that is by no means a given to have success. We've got a lot of work to do."
Red Sox General Manager Ben Cherington praised Farrell's integrity and work ethic. Cherington also acknowledged that Farrell will need help from the front office.
"Ultimately it's on me and us in the organization to build the roster that then leads to wins," Cherington said. "The manager's job is to get the most out of the roster that's given to him and clearly, based on our performance this year, we need to do a better job of building a roster."
Farrell knows many names on the Sox roster well. But in a nod to reports of poor team chemistry over the past two seasons, Farrell says he's not taking his relationships with players for granted.
"I will work my butt off to earn their trust, earn their respect and create an environment in that clubhouse that is just that. It's a trusting one," said Farrell, who pitched in the majors for eight seasons. "It'll be a learning one. And yes, it'll be a competitive one and hopefully a very successful one at the same time."
The Sox have missed the playoffs for three straight seasons and their 2012 record was their worst since 1965. For Farrell, that might be good news. There's nowhere to go but up. But for the moment he's going down: This season he managed Toronto to a fourth-place finish, just ahead of the Red Sox.
This post was updated with the All Things Considered feature version.
This article was originally published on October 23, 2012.
This program aired on October 23, 2012.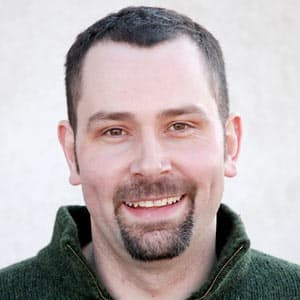 Doug Tribou Reporter/Producer
Doug Tribou was formerly a reporter and producer at WBUR and for WBUR's Only A Game.