Mass. Legislative Races To Watch
This article is more than 8 years old.
They're overshadowed by the heated presidential and Senate races, but there are other political dramas worthy of keeping an eye on as the election results come in. All 200 seats in the Massachusetts Legislature are technically up for grabs. I say "technically" because 97 of the 160 House candidates and 27 of the 40 Senate candidates are unopposed. The vast majority of those are incumbents, meaning the 188th General Court won't look a whole lot different from the 187th cast of characters.
The big national story in the 2010 general election was the Republican tide that handed control of the U.S. House of Representatives over to the GOP, and ate away at the slim majority Democrats have in the U.S. Senate. The 2010 election also put a majority of state legislatures and governorships in Republican hands.
Massachusetts was the exception to the rule in 2010. Gov. Deval Patrick's political organization was able to mobilize its get out the vote campaign and beat back a challenge by Charlie Baker. But one of the most interesting — and under-reported stories of the 2010 election — was the great strides Republicans made in the Massachusetts Legislature. As Patrick netted himself a second term, the Republican House Caucus saw its numbers double from 16 to 32. It has since grown to 33 following a special election in Lakeville and Middleborough.
Of the 21 freshman Republican House members, six are running unopposed, and one is vying for a state senate seat, leaving 14 facing Democratic challengers. It will be interesting to see how many of these Republican freshman will be able to hang onto their seats, and will indicate how strong the Republican tide is in Massachusetts. While Massachusetts is considered one of the bluest of blue states, there are pockets of red, especially in southeastern parts of the state.
The most watched state Senate race is probably the Plymouth and Barnstable district. It features a rematch between Democratic Senate President Therese Murray, of Plymouth, and her Republican challenger, Thomas Keyes, of Sandwich. Keyes did very well against Murray in 2010, losing by only 4.8 points — 52.4 percent to 47.6 percent.
One factor that helped Keyes in 2010 was the hotly contested Congressional race between Bill Keating and Jeff Perry to succeed William Delahunt. Perry, the Republican, lost, but it was the closest congressional race in the state — 46.9 percent to 42.4 percent. The congressional race this year between Keating and Republican Christopher Sheldon in the newly drawn 9th district is not expected to generate as much interest.
This program aired on November 6, 2012. The audio for this program is not available.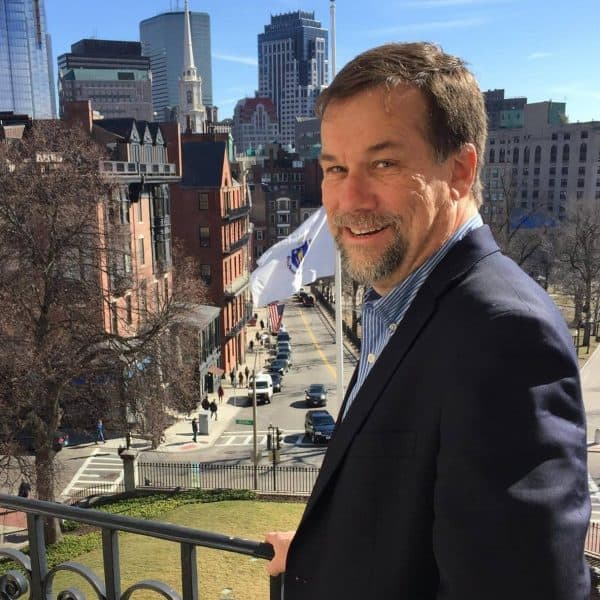 Steve Brown Senior Reporter/Anchor
Steve Brown is a veteran broadcast journalist who serves as WBUR's senior State House reporter.