Daily Rounds: Obama Victory Means Health Reform Wins; Washington Legalizes (Non-Medicinal) Pot; Voting While In Labor
This article is more than 8 years old.
One big winner in Tuesday's vote: Health reform (NBC) - "One of the biggest consequences of Tuesday's vote is the survival of health reform. Now that President Barack Obama has won a second term and kept a Democratic majority in the Senate to back him up, Republicans have lost any chance at repealing his biggest domestic initiative. "Health reform goes ahead," Timothy Jost, an expert on health law at Washington and Lee University, told NBC news. "It has survived two near-death experiences, with the Supreme Court decision (in June) and now with the election. Now it is time to move forward." Republican analysts agree. "What it means is implementation of the law," said Christopher Condeluci, a former Tax and Benefits Counsel to the Senate Finance Committee who is now at Washington law firm Venable LLP. It doesn't mean smooth sailing, however. Many ruleshave yet to be rolled out – and there is little time to do that before the law begins to take full effect in 2014."
Washington voters legalize recreational pot use (AP in the Seattle PI) - "Washington voters legalized recreational pot use on Tuesday, but people shouldn't expect to see marijuana legitimately for sale anytime soon. Initiative 502 would create a system of state-licensed marijuana growers, processors and retail stores, where adults over 21 can buy up to an ounce. It also establishes a standard blood test limit for driving under the influence. The sales won't start until state officials make rules to govern the legal weed industry, a process that could take a year. And when state and federal laws conflict, federal law takes precedence. Federal authorities could sue in an attempt to block I-502 from taking effect. The Justice Department has given no hints about its plans."
Galicia Malone, Chicago woman in labor, votes en route to hospital (Huffington Post) - "A Chicago-area woman went into labor early Tuesday morning — but she wasn't about to let that stop her from taking the opportunity to vote. Though her water had already broken, 21-year-old Galicia Malone voted around 8:30 a.m. Tuesday at New Life Celebration Church in south suburban Dolton, ABC Chicago reports. According to Cook County Clerk David Orr, Malone's contractions were five minutes apart when she arrived at her polling place. Her labor reportedly began at 3 a.m. "If only all voters showed such determination to vote," Orr said of Malone, according to NBC Chicago."
The most contested public health questions (The Atlantic) - "On state and federal levels, decisions made by voters will have profound implications for public health. Here are the biggest issues being considered."
This program aired on November 7, 2012. The audio for this program is not available.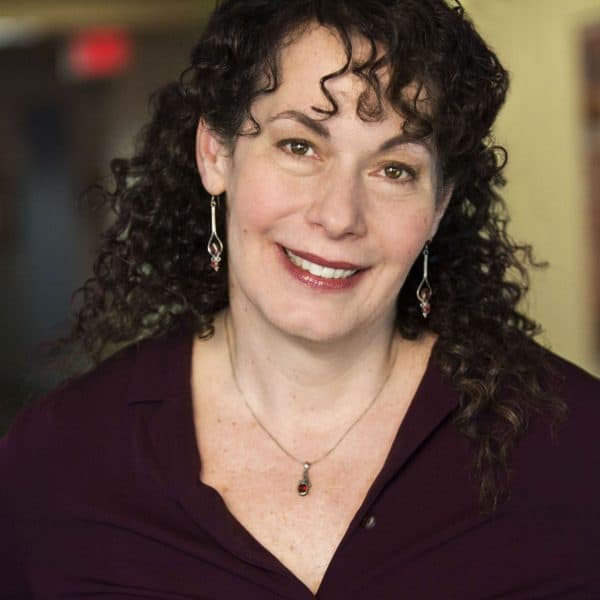 Carey Goldberg Editor, CommonHealth
Carey Goldberg is the editor of WBUR's CommonHealth section.