Does Sex Reassignment Surgery Really Boost Mental Health?
This article is more than 8 years old.
Read Judy Foreman's thoughtful piece on Cognescenti this morning about the research behind sex reassignment surgery and whether it truly improves a patient's overall mental health (bottom line: not so much). Foreman concludes that "the surgery eases deep unhappiness with one's biological sex. But it doesn't seem to help much with other mental health issues, including suicidality."
Foreman reports that Ben Klein, senior attorney for Gay and Lesbian Advocates and Defenders, views the surgery in a more positive light:

"All studies have limitations," he told me, "but if you look at the overwhelming trend of a significant number of studies, all point to the same conclusion – that sex reassignment surgery is the only effective treatment for gender identity disorder."

But I'm not buying that — pooling a bunch of bad studies doesn't yield good data.
Of course the piece is really about the ongoing controversy over whether tax payers should foot the bill for sex change surgery for convicted murderer Michelle Lynn (formerly Robert) Kosilek. As Foreman notes "there's a hearing this month on whether taxpayers should pay for her electrolysis."
Foreman reaches out to a transsexual acquaintance who had the surgery and offers this:
I know a transsexual woman, Sara Herwig, who has been helped by the surgery and now feels like a "congruent person." So I called her.

"The thing to remember about SRS or general reconstructive surgery is that it is not a silver bullet," she said. "You still have to deal with everything in life that everybody has to deal with. It's not going to have a big impact on clinical depression or other kinds of mental illnesses."

Fair enough, but did she believe taxpayers should be on the hook for Kosilek's surgery?

Herwig has mixed feelings, "My initial reaction is that nobody paid for mine. Health insurance doesn't cover it. I understand her desire to have the surgery, but … vast numbers of other people I know have had to pay for their own. I do think there need to be reforms in health insurance so such surgeries are covered. But I don't think the taxpayers should pay for someone to have that kind of surgery."

In the end, I concluded, neither do I.

And as for this month's hearing regarding hair removal?

Give me a break. I have a couple of eyebrows I'd like taxpayers to have waxed for me.
This program aired on November 13, 2012. The audio for this program is not available.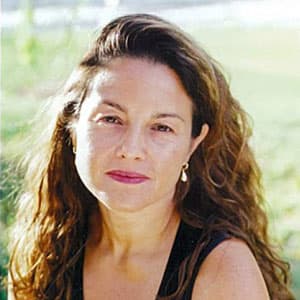 Rachel Zimmerman Health Reporter
Rachel Zimmerman previously reported on health and the intersection of health and business for Bostonomix.