Mass. Celebrates Adoptive Families: 'One Of The Wonderful Things Of Mankind'
04:14
Play
This article is more than 8 years old.
Nationwide, there are 114,000 children in foster care waiting to be adopted by permanent, loving families. Six hundred of those children are in foster care here in Massachusetts. But Friday in the Bay State, that number is 95 less than Thursday. Those children, ranging in ages from infants to 16 years old, were formally adopted at courthouses all around the state on Friday, the 10th annual National Adoption Day.
WBUR's Steve Brown spoke with the commissioner of the Massachusetts Department and Families, Angelo McClain, about adoption awareness.
---
Steve Brown: Talk about the importance of adoption here in Massachusetts.
Angelo McClain: When you have children who, through no fault of their own, are needing family to live with, so they can belong to a family, it's just one of the wonderful things of mankind that folks will reach out and adopt a child. And it's tremendous. And it really is like saving kids one child at a time, or two kids at a time, or three kids at a time.
Your agency deals with thousands of very sensitive cases involving children and families, and your agency is called in at some of the worst times. But how does permanent adoption fit in to your mission?
Permanent adoption is sort of the third thing that we look for. Our first effort is to keep families together and do everything we can to preserve families. And we're actually doing a really good job of removing fewer kids from their families. Today we have 2,000 fewer kids in the foster care system compared to four years ago. And then the second mission is really, if we have to remove children, is to get them reunified with their families as quickly as possible. We're actually at the national average of getting children reunited with their families in a 12-month period of time. And if we can't do A or B, then we would look to do C. And C would be to find a permanent home for a child, either through a guardianship arrangement or through adoption. But we really look to adoption to be sort of the last of those three options.
How do you balance trying to reunite a child who's in the foster care system with their birth family, versus an adoptive situation?
We try to strike a balance. We start out with the notion that most parents are going to be able to do what they need to do to get their children back. And in fact, about 90 percent of parents get their children back and there is a reunification. If things aren't going in the right direction, we begin to say, "Well let's begin to, as a Plan B, start thinking about adoption or guardianship," while we're doubling our efforts to try to help the family.
There may be a misconception about these kids that they have a lot of problems. Can you allay the fears that a prospective adoptive parent might have about these children?
One thing we encourage folks to do, if they think in their heart that adoption is something they want to consider, we ask them to go through the process, because the process is designed to help you really sort through if this is something right for your family. And there's a process where you'll do interviews with social workers. There's a 10-week training program. So there's plenty of opportunity to understand it. About 60 percent of the families who are foster parents eventually go on to adopt kids. Basically these are kids who are in a family's home on a temporary basis, they can't go back home for whatever reason, and they get connected to that family.
But most of our kids aren't sort of behavior problems, or having issues with the juvenile court and so forth. Most of our kids are kids who just need someone to give them a second chance.
Is becoming a foster family maybe a good first step to try out bringing in a child who's not your own into your home?
It's actually a very good first step, and a lot of times our strategy for recruiting adoptive families is just to increase our pool of foster parents, because such a high percentage of them do go on to adopt. And then we have something called a pre-adoptive home, where they would take a child with the understanding that the child might go back home in a reunification, but if the child were to become available for adoption, they would already be in a foster home that's headed toward adoption. We have adoption trainings that run throughout the year in all of our areas, where folks can get more information.
This program aired on November 16, 2012.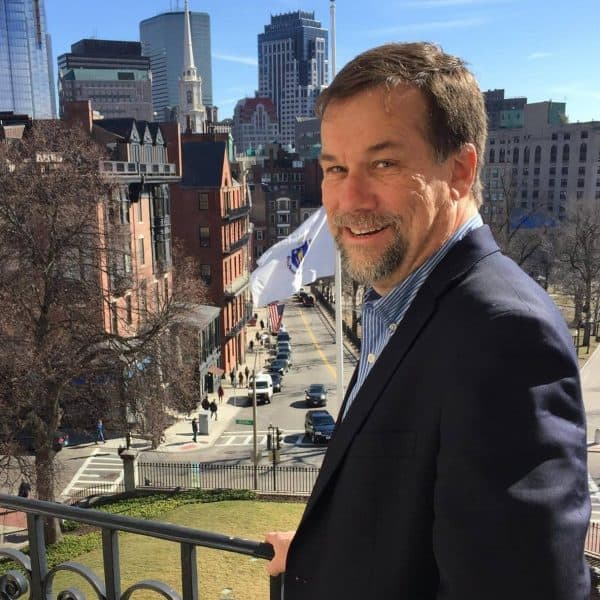 Steve Brown Senior Reporter/Anchor
Steve Brown is a veteran broadcast journalist who serves as WBUR's senior State House reporter.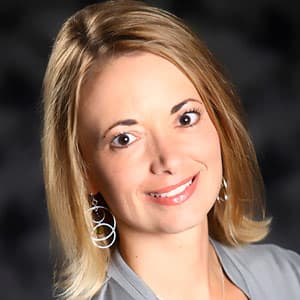 Lynn Jolicoeur Producer/Reporter
Lynn Jolicoeur is the field producer for WBUR's All Things Considered. She also reports for the station's various local news broadcasts.