Daily Rounds: Sick Health Spending; Tele-Abortions; Meds For Aging; Older And Colder; 'Weight-Loss' Pepsi?
This article is more than 8 years old.
Health spending's sick (The Boston Herald) - "State officials and business leaders yesterday blasted out-of-control health-care spending that gobbles up more than 40 percent of the state budget — six years after Romneycare reform — and they laid out Massachusetts' last-ditch plan to rein in costs. "If we don't deal with this problem, our economy will deteriorate, and so will our ability to take care of our most vulnerable citizens," Rick Lord, president and CEO of Associated Industries of Massachusetts, said during a panel discussion at the Massachusetts Association of Health Plans' annual conference. In 2013, health care will consume 41 percent — roughly $13.3 billion — of the state budget, compared to 23 percent in 2000."
Study: Telemedicine hasn't increased Iowa abortion rate (Des Moines Register) - "A remote-control abortion-pill distribution method pioneered in Iowa four years ago improved access to women living in rural areas and did not increase the number of abortions performed in the state, according to a study released Thursday by the American Journal of Public Health. The study examined the number of abortions in the two years before and after Planned Parenthood of the Heartland introduced abortions by telemedicine, which allows a woman to visit a clinic and take a pill administered by a doctor after a video conference. The results showed the rate of abortions declined in Iowa after the procedure was made available in June 2008. At the same time, Planned Parenthood reported a slight increase in abortions performed as more women opted for the new procedure, said Daniel Grossman, the study's co-author."
Fighting off age at the pharmacy counter (The New Old Age blog, NYT) - "We wrinkle. We have night sweats. We forget names and wake, with brittle, unwanted consciousness, in the middle of the night. And we hate those indignities of aging — including those that extend to the bedroom — and mobilize to fight them using the tools of modern medicine. As a consequence, sales of medications that target symptoms of normal aging are soaring, according to data recently released at the American Public Health Association's annual meeting. Spending on this prescription category now ranks third for people with private insurance, behind spending on drugs for diabetes and high cholesterol. Use of the medications climbed 32 percent between 2007 and 2011 for older adults on Medicare."
Related: Why do I feel colder as I get older? (The New York Times) "Healthy people may also find themselves feeling colder than they used to. Among the reasons: a decrease in circulation as the walls of the blood vessels lose their elasticity and the thinning of the fat layer under the skin that helps conserve body heat. And as people age, their metabolic responses to the cold may be slower."
Pepsi launches new 'weight loss' soda (Yahoo Health) - "Pepsi Tuesday launched a version of its popular cola in Japan that claims to block the absorption of fat. Could this new version of Pepsi solve Americans' neck-and-neck desires for weight loss and sugary, super-sized beverages? Simply called Pepsi Special, the caffeinated soft drink has the added ingredient dextrin, a natural water-soluble dietary fiber derived from potatoes. Japanese commercials touting the product's effectiveness for weight loss even go as far as to ask, "Why choose between a hamburger and a slice of pizza? If you choose Pepsi Special, you can have both!" But does it work? Pepsi claims that dextrin slows the absorption of fat in the body by binding with it and eliminating it as waste, not reserving it as empty calories."
This program aired on November 16, 2012. The audio for this program is not available.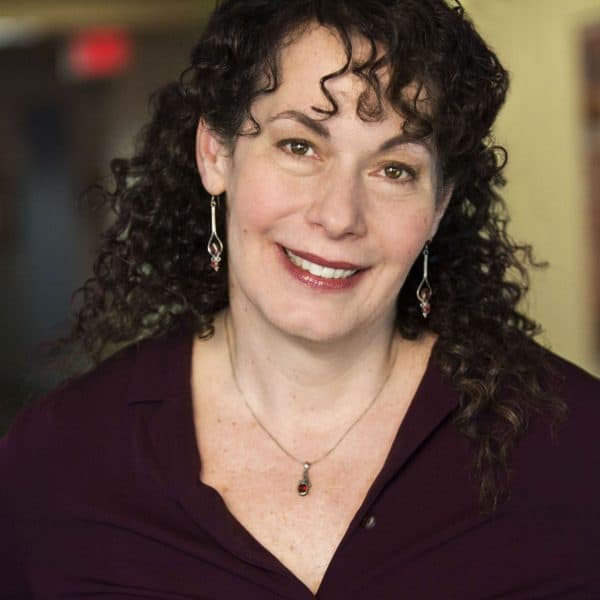 Carey Goldberg Editor, CommonHealth
Carey Goldberg is the editor of WBUR's CommonHealth section.