Report: EPA Probing Toxic Laundry Emissions Across New England
This article is more than 8 years old.
Why should you care? Some of these industrial laundries are polluting your air, Moran writes: "Laundering shop and print towels, which are cloths used to wipe oil, solvent and other chemicals off machinery, can fuel the release of VOCs (volatile organic compounds) above federal limits. The use and processing of shop towels is largely under-regulated, despite its potential to emit toxic substances into the air."
Read on:
VOCs are chemicals that evaporate quickly, and many common products, like paint thinner, contain them. VOCs range from innocuous to toxic, but because they evaporate rapidly people are likely to inhale them.

When Ginsberg analyzed the emissions from G&K, he found that they posed a potential threat to public health, especially for vulnerable groups such as children and the elderly. Many organic solvents irritate the skin and eyes, and can cause nausea, dizziness and headaches. Long-term exposure can damage a person's kidneys, liver and respiratory system.

Most troubling at G&K were high concentrations of two chemicals: hexachlorobutadiene, a carcinogen that Ginsberg describes as a "very active toxin," and isophorone diisocyanate, a highly irritating chemical that causes lung and eye damage.

Waterbury resident Marie DellAnno, who lives across the street from G&K and alerted DEEP to the odor, said the smell – like lighter fluid, "but a thousand times worse" – made her dizzy and nauseous. "A smell like that, it comes after you and grabs you," she said.
Now, Moran writes: "The EPA has brought action against two other facilities – G&K Services in Manchester, NH, and Coyne Textiles in New Bedford, MA – for violations of the Clean Air Act, and has ordered testing of others."
This program aired on November 20, 2012. The audio for this program is not available.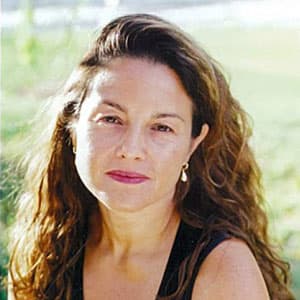 Rachel Zimmerman Health Reporter
Rachel Zimmerman previously reported on health and the intersection of health and business for Bostonomix.