The New Budget Reality: Doctors Without Private Offices
This article is more than 8 years old.
Readers, what do you think? No more private offices for certain docs? Or should under-used private space not be squandered? (And not to worry, we're sure the pelvic exams will still be performed behind closed doors — these were not patient-care offices.) Read the press release and decide:
In the new design, full-time administrative staff and faculty physicians have their own desk space, while residents and fellows use shared workstations. When the need for privacy arises, staff can walk a few steps to one of the many mini-conference rooms located throughout the floor.
There's also a designated "quiet room" with a pull-out coach for when a physician needs to spend the night to care for a critical patient, or do quiet undisturbed work.
These rooms are outfitted with wireless PCs and LCD screens so, when needed, staff can quickly pull up their desktop remotely or access the Internet. There's also a large new conference room with touch-screen TV technology for meeting and teaching.
Individual work stations are centrally wired to group printers, a common area makes it easy to recycle paper, cardboard, batteries, paper and pens, and the new kitchen includes dishes and a dishwasher to cut down on waste.
More than 40 colors and fabrics were selected by vote so staff could choose whatever they like to individualize their own work areas. There's also a new private breast-feeding room, with refrigerator, and the whole floor is very "green."
"Everyone knows that conference room space is at a premium and we were teaching all over the medical center, just like everyone else," says Ricciotti. "Now, we do everything right here. I see the residents and fellows so much more now, I walk by them in the halls and we get a chance to stop and chat. That day-to-day interaction, chance encounters that promote innovation, is the essence of academia. That's where ideas get generated. This whole space is a virtual water cooler because people can gather and speak freely."
"What's so impressive about it – beyond the colors and the light and the exposed concrete like in an Apple store – is that it's so gratifying to see how people have worked together to come up with something that's innovative," says BIDMC President and CEO Kevin Tabb, MD.
"An office space is walls and paint and machines, and you have all that, but a space like this that is a way for us to work together in an improved fashion is what's particularly exciting to me."
The new facility also passes muster with staff.
"I love the new space – it's clean and spacious and we have room for all our things," said administrative assistant Joanne Louissaint. "Before we were all in one room and it was really tight. We knew it was going to be an open space, but we weren't sure what that meant. We love it."
Ricciotti credits her team with hanging together during the project, which included an eight-month relocation during the construction phase.
"Teamwork, productivity, collaboration, and civility – that's what it's all about," she said. "It's great to see the intermingling of all the different subspecialties – people who might not normally group together. Getting connected makes it fun to come to work. I think people's attitudes are better since moving back because cleanliness and orderliness help people to feel calmer. I think the organization has gone up a number of notches."
The redesign enabled the department to grow while giving up 1,000 square feet of space, a fact not lost upon Monty.
"This is the trend of the future" he says. "As people see that it works, that it's efficient, and that you can get more space out of it to meet your projected needs, my guess is we'll see more people move in this direction."
With office space in the LMA averaging $50 a square foot, Monty says it's also easy to do the math and recognize that, long term, these projects make sense.
"A cubicle can be anywhere from 64 to 80 square feet max," he says. "Offices for physicians have to be between 125 to 150 square feet. If we got rid of offices all together – got rid of walls all together – all of a sudden you can capture a lot of space when you're not building hard-walled offices. We've already had other groups say they're interested because they see that it works and you get a nice space at the end of the day."
This program aired on November 20, 2012. The audio for this program is not available.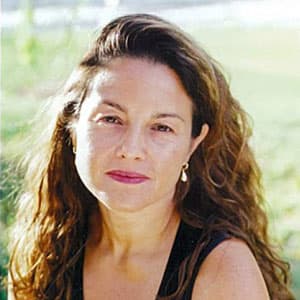 Rachel Zimmerman Health Reporter
Rachel Zimmerman previously reported on health and the intersection of health and business for Bostonomix.