Daily Rounds: Neurology Cuts; Pot Shop Bans; Bouncy House Risk; From Harvard To Heaven?
This article is more than 8 years old.
Medicare payment changes draw fire (The Boston Globe) - "Neurologists criticize cuts in payment from Medicare Neurologists in Boston and nationwide are objecting to a plan that would pay them less for certain diagnostic tests, a change meant to cut Medicare costs and direct more money to primary care physicians whose pay is widely seen as inadequate even before they take on more work under the national health care overhaul. The neurologists are asking federal regulators to reconsider the plan and argue that the cuts, made under a provision of the Affordable Care Act, could undermine patient care and limit access to neurology services. The debate highlights the short-term pain and pressure expected from changing the way health care is paid for, a process certain to produce winners and losers."
Some Bay State towns look to ban pot shops (The Boston Herald) - "City and town leaders feeling burned by the state's new medical marijuana law are rolling out bans and restrictions to keep pot shops out of their neighborhoods. Wakefield and Reading banned dispensaries last week and Melrose held a public hearing to consider a similar law earlier this week. Peabody also is reportedly mulling a ban. Boston City Councilor Rob Consalvo told the Herald he plans to introduce a proposal Wednesday to keep medical marijuana stores near hospitals. They're all rushing to beat the Jan. 1 pot law."
Child injuries skyrocket on inflatable bouncers (USA Today) - "The rate of injuries to children on inflatable bouncers increased fifteenfold from 1995 to 2010, according to a report Monday in the journal Pediatrics.The moonwalks, slides and bounce houses are popular entertainment at young children's birthday parties and carnivals, but the toll they are taking on the young is "epidemic," says lead author Gary Smith, director of the Center for Injury Research and Policy at Nationwide Children's Hospital in Columbus, Ohio. In 2010 alone, 30 children a day were treated for these injuries in hospital emergency departments, the report says. The number of injuries increased from 702 in 1995 to 11,311 in 2010. Falls were the most common cause, followed by stunts and collisions. Smaller children are a greater risk."
And in the older set: After dozens of deaths, inquiry into bed rails (The New York Times)
Readers join doctor's journey to the afterworld's gates (The New York Times) - "For years Dr. Eben Alexander III had dismissed near-death revelations of God and heaven as explainable by the hard wiring of the human brain. He was, after all, a neurosurgeon with sophisticated medical training. But then in 2008 Dr. Alexander contracted bacterial meningitis. The deadly infection soaked his brain and sent him into a deep coma. During that week, as life slipped away, he now says, he was living intensely in his mind. He was reborn into a primitive mucky Jell-o-like substance and then guided by "a beautiful girl with high cheekbones and deep blue eyes" on the wings of a butterfly to an "immense void" that is both "pitch black" and "brimming with light" coming from an "orb" that interprets for an all-loving God. Dr. Alexander, 58, was so changed by the experience that he felt compelled to write a book, "Proof of Heaven," that recounts his experience."
This program aired on November 26, 2012. The audio for this program is not available.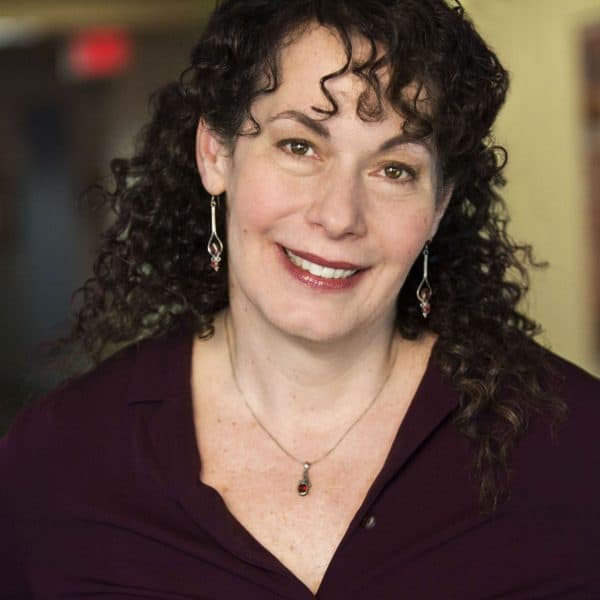 Carey Goldberg Editor, CommonHealth
Carey Goldberg is the editor of WBUR's CommonHealth section.