Daily Rounds: 3D Digital Breasts; Medical Cost Detective; Facebooking Diabetes; Hot Fitness Gifts
This article is more than 8 years old.
Digital 3-D mammograms show promise (The Boston Globe) - "With mammograms coming under harsh scrutiny in recent years for failing to detect some breast cancers while also raising false alarms that warrant biopsies, imaging device manufacturers have been racing to get better breast cancer screening tools into clinical practice. So far, a new digital 3-D mammogram — called breast tomosynthesis — has shown the most promise in dramatically reducing the number of women called back for suspicious-looking findings that turn out to be benign and detecting tumors not revealed on the traditional 2-D X-ray. But the potential benefits of the new technology remain up for debate, since it arrives as the value of mammography screening is being questioned."
A health insurance detective story (The New York Times) - "After making more than 70 phone calls to 16 organizations over the past few weeks, I'm still not totally sure what I will owe for my Revlimid, a derivative of thalidomide that is keeping my multiple myeloma in check. The drug is extremely expensive — about $11,000 retail for a four-week supply, $132,000 a year, $524 a pill. Time Warner, my former employer, has covered me for years under its Supplementary Medicare Program, a plan for retirees that included a special Writers Guild benefit capping my out-of-pocket prescription costs at $1,000 a year. That out-of-pocket limit is scheduled to expire on Jan. 1. So what will my Revlimid cost me next year? The answers I got ranged from $20 a month to $17,000 a year. One of the first people I phoned said that no matter what I heard, I wouldn't know the cost until I filed a claim in January. Seventy phone calls later, that may still be the most reliable thing anyone has told me."
Social media helps diabetes patients (and drugmakers) connect (NPR) - "When Kerri Sparling was 7 years old, she was diagnosed with Type 1 diabetes. Her family didn't know anyone with the disease, so they sent her to diabetes camp — "where every single camper had Type 1 diabetes," she says. "That was my first sense of not only other people who had diabetes, but a true community," says Sparling. Things are very different today. About 26 million Americans have diabetes — mostly Type 2 — and the Centers for Disease Control and Prevention predicts that as many as one-third of adults could have diabetes by 2050. People living with diabetes have created a vibrant online community. Big drug companies are certainly taking notice — and some advocacy groups feel that the Food and Drug Administration should as well."
Holiday fitness gifts trend from high-tech to basic (Reuters) - "Looking for the perfect holiday present for a fitness fan? Gift offerings this year range from apps that can store a run in the country to be viewed later to gadgets so sophisticated they measure quality of sleep as well as calories burned. There is also the revival of the humble foam roller, which experts say, like old-time push-ups, squats and planks, has never been more popular. Anita Golden, fitness manager at a Crunch gym in New York City, said she'll be giving clients a foam roller called the GRID."
This program aired on December 3, 2012. The audio for this program is not available.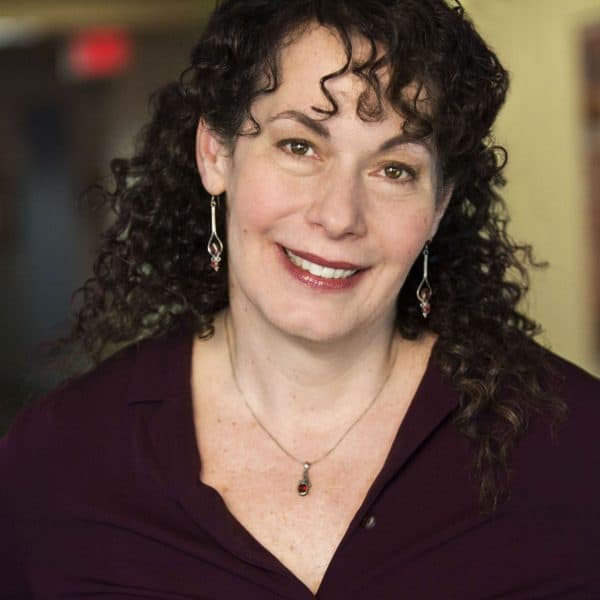 Carey Goldberg Editor, CommonHealth
Carey Goldberg is the editor of WBUR's CommonHealth section.