Health Care Is Biggest Loser In Patrick's Emergency Budget Cuts
This article is more than 8 years old.
This week, Gov. Deval Patrick proposed spending cuts and other measures to close a projected $540 million state budget gap. And the biggest loser? Health care. Hardest hit will be providers who serve the poor and disabled on Medicaid, the joint federal and state program. The governor's cuts to health care-related services, including MassHealth, the Department of Public Health and the Department of Developmental Services are at his own discretion and do not require legislative or any other approval. They will take effect within the next two weeks, state officials said.
State House News reports that the bulk of the cuts will impact providers of care to Medicaid recipients, "with over half of the spending reductions being taken from rates paid to MassHealth providers. Managed care organizations, nursing homes and fee-for-service providers saw the pot of money available for payments slashed by over $128 million on Tuesday."
Emma Schultz, Assistant Budget Director for the Executive Office of Administration and Finance said in an interview: "These are difficult cuts...we clearly understand this is not good news and these are not easy decisions that we made. But given some of the uncertainties we face with the fiscal cliff and other issues regarding the economy...it is essential for us to take these proactive steps. We don't want to be in a position of having bigger problems later in the fiscal year...[but] we are cognizant of the challenges these agencies and organizations will face."
State health officials told the news service that none of the proposed cuts should impact patient access to care. And the budget analysts I spoke with corroborated that noting, for instance, that no cuts were made to the state drug lab or to the pharmacy board, two organizations plagued with major scandals this year. (One doctor, writing for CommonHealth, made the link between earlier cuts to the DPH budget and diminished staffing that led to these scandals, but that's another story.) The budget analysts also said that most of the new round of cuts are related to leaving vacant full-time employee positions that had been slated to be filled in 2013.
Mike Esmond, Budget Director for the Executive Office of Administration and Finance said none of the DPH cuts are to "critical programs" and that the total DPH reduction of $2.6 million is only 1% of the agency's total budget. He adds that "across the board, the spending for FY 2013 is higher than FY 2012."
But when you look at all of the health-related budget cuts en masse — from the state's public hospitals and community health centers, to programs for health promotion and disease prevention, teenage pregnancy prevention, child and adolescent mental health services and emergency aid to the elderly and disabled children, it's hard not to think that somewhere down the line patients will feel the hit.
The advocacy group Health Care For All said in a statement: "...we are concerned about the potential impact additional cuts to providers may have on patients' access to care. We are also disappointed in cuts to public health initiatives and elimination of funding for the prescription drug academic detailing program, both of which save health care costs in the long term."
Richard Aghababian, M.D., president of the Massachusetts Medical Society, expressed this worry:
"Physicians are deeply concerned with any spending cuts to health care programs that affect patient access to care and the viability of physician practices, especially those that are not funded to appropriate levels for provider rates, such as Medicaid. Our concern becomes even greater when those cuts are coupled with impending Federal reductions in Medicare rates for physicians and further cuts to health programs and research that may result from the 2011 Budget Control Act. Reductions to programs in substance abuse services, health promotion and disease prevention, school-based health and child mental health services are also troubling. We hope resolutions to both the state and Federal situations can be found quickly."
And here's the statement from the Massachusetts Hospital Association:
"This latest round of direct and indirect Medicaid cuts comes on top of a long list of reimbursement reductions that place many hospitals and the programs they provide in greater jeopardy.

The Medicaid budget – half of which is funded by the federal government – has been expanded by 300,000 individuals since 2006 and many Medicaid patients have complex care needs. That is the primary reason the Medicaid budget has grown in recent years.

The expansion is an accomplishment we should all be proud of, but the state's responsibility does not end with enrolling people in Medicaid; its responsibilities extend to adequate funding for their care."
This program aired on December 6, 2012. The audio for this program is not available.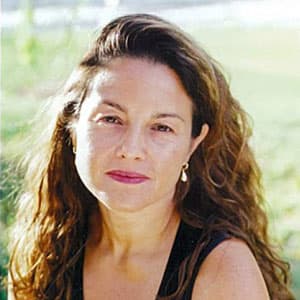 Rachel Zimmerman Health Reporter
Rachel Zimmerman previously reported on health and the intersection of health and business for Bostonomix.