When Older Parents Are Haunted By Their Age
This article is more than 8 years old.
I was 38 when I had my first child and 41 when the second was born. Sometimes I feel good about being an older parent: wiser, with more perspective and pretty much over my wild, carousing younger days. But then I read something like Judith Shulevitz' well-researched report in The New Republic on older parents, not-so-subtly titled "How Older Parenthood Will Upend American Society: The scary consequences of the grayest generation" and I wish, wish wish someone urged me to have kids at a younger age.
Shulevitz recounts her own ordeal with IVF at an 'Advanced Maternal Age," ticks off the gloomy stats about age-related genetic mutations and the problems with aging sperm and also details the potential health risks that children of older parents may face. But the bit that made me tear up came near the end of the very long piece:
What haunts me about my children, though, is not the embarrassment they feel when their friends study my wrinkles or my husband's salt-and-pepper temples. It's the actuarial risk I run of dying before they're ready to face the world. At an American Society for Reproductive Medicine meeting last year, two psychologists and a gynecologist antagonized a room full of fertility experts by making the unpopular but fairly obvious point that older parents die earlier in their children's lives. ("We got a lot of blowback in terms of reproductive rights and all that," the gynecologist told me.) A mother who is 35 when her child is born is more likely than not to have died by the time that child is 46. The one who is 45 may have bowed out of her child's life when he's 37. The odds are slightly worse for fathers: The 35-year-old new father can hope to live to see his child turn 42. The 45-year-old one has until the child is 33.
Readers, do you experience 2 am anxiety about whether you'll live to kiss your grandchildren? Or even attend your child's wedding (or high school graduation) for that matter. What haunts you as an older parent? Any upside would also be welcome.
This program aired on December 11, 2012. The audio for this program is not available.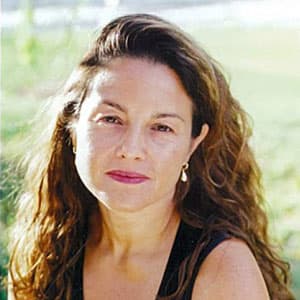 Rachel Zimmerman Health Reporter
Rachel Zimmerman previously reported on health and the intersection of health and business for Bostonomix.