Special Report: Gaps In Safety, Care At State Group Homes
This article is more than 8 years old.
Check out Deb Becker, Maggie Mulvihill and Rachel Stine's investigation into some of the troubling gaps in client care and worker safety at Massachusetts group homes for people with mental illness. Their bottom line:
But a joint investigation by the New England Center for Investigative Reporting and WBUR reveals that six months after Holloway's suicide and nearly two years after Moulton's death, the CBFS system is still seriously flawed. Workers and mentally ill clients alike are fearful about understaffing and their personal safety, and there remains a chronic lack of funding to support the mammoth CBFS network, the investigation found. Meanwhile, there are deepening concerns that local police as well as the broader criminal justice system are being increasingly relied upon to intervene as default mental health providers, the investigation found.
Here's a snapshot of the piece, which begins with the death of Malissie Holloway, a 24-year-old aspiring singer:
Valerie Diaz's worst fears were realized when she opened the door to her Connecticut home in June to find grim-faced police officers on her front stoop.

"They said, 'Well, we have to inform you that your daughter, Malissie Holloway, was found dead in a closet,' " Diaz said. "I just kinda went into shock after that.

"I still can't understand why," Diaz said. "I don't understand why."

Her 24-year-old daughter, an ambitious singer afflicted with debilitating mental illnesses, had been found by workers at the Somerville, Mass., group home where she lived, dangling from a pipe. Her family is now questioning how closely Holloway was supervised at the home, run by a private vendor hired by the Massachusetts Department of Mental Health.

"I don't know how she reached that pipe that was like 12 feet in the air. I don't know how she was able to get a slipknot," Diaz said. "I have more than my share of questions."

An ongoing state investigation into Holloway's death comes as DMH strives to shore up its battered community mental health system, the subject of two critical oversight reports issued in the past 18 months that highlight deep fissures in client care and worker safety. The largest component of a state mental health system providing treatment to over 29,000 people, Community Based Flexible Supports, or CBFS, has come under intense scrutiny following the 2011 slaying of Stephanie Moulton, a 25-year-old Revere group home worker, allegedly killed by a client with a long history of violence.
This program aired on December 18, 2012. The audio for this program is not available.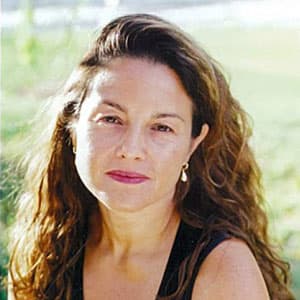 Rachel Zimmerman Health Reporter
Rachel Zimmerman previously reported on health and the intersection of health and business for Bostonomix.