Must-Read: Coping With Newtown Begins With Feeling
This article is more than 8 years old.
You may have noticed a gesture that many of us feel compelled to use when we talk about the Newtown shooting: You hold your stomach and lean forward, as if punched, as if sick. I've seen it several times now, and find myself using it as well, a physical expression of the emotional pain.
I asked a teacher of great Buddhist wisdom the other day: I know compassion and empathy are good, but do they have to hurt this much? I was hoping she'd share ways to lessen the pain with distance or acceptance, but no, she simply confirmed that empathy and compassion can be "very, very painful." The very etymology of compassion is com — "with" — and passion — "feeling." You're feeling with the victims.
A beautiful essay by the author Leah Hager Cohen on WBUR's Cognoscenti today takes a valuable next step, arguing that feeling is the first step toward coping, in that allowing ourselves to feel then leads to following our feelings to needed action. She concludes:
To feel is good.

It is a kind of intelligence. It's a first response which may spur us — if we don't hasten to deaden it — to further response: to action.

If the reason this latest event stands out from the rest has less to do with its uniqueness and more to do with the tender age of the majority of those killed, how shall we make use of our emotional response? How shall we let it — our grief — inform us?

I am no policy maker. I have no expertise in violence or gun laws or mental illness or video games or the Second Amendment. I am only a mother. Even that is irrelevant. Would I feel any less if I had no children of my own? We are all in this together.

Here's what we can do. We can tell our stories and listen to one another. We can educate ourselves about the issues and about who has the power to implement change. We can find creative ways to partake of that power and responsibility. We may even choose to reckon with ourselves — privately and collectively — about the role each of us played in the most recent tragedy, if only through silence and inaction. Others will have more practically useful ideas. I know only this: we start by being willing to feel.
Readers? Don't miss the full text here.
This program aired on December 19, 2012. The audio for this program is not available.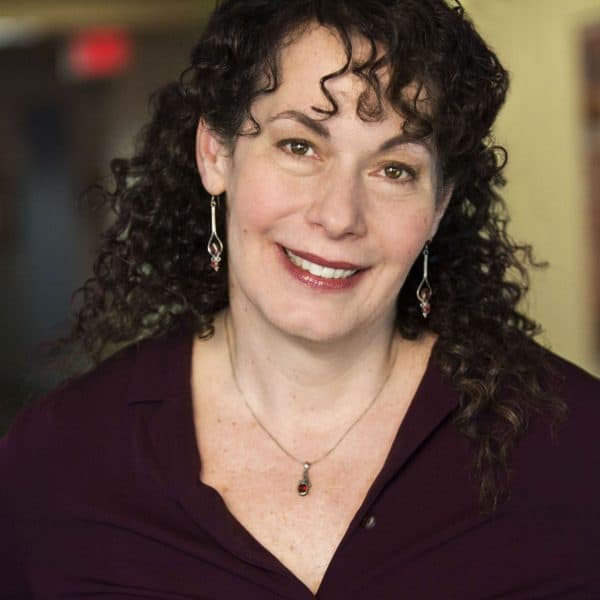 Carey Goldberg Editor, CommonHealth
Carey Goldberg is the editor of WBUR's CommonHealth section.