Ex-Treasurer Cahill To Pay $100,000 Fine To End Corruption Case
03:00
Play
This article is more than 7 years old.
Former state Treasurer Timothy Cahill will pay a $100,000 fine and remain on probation for at least the next 18 months as part of a deal reached Friday that essentially ends the criminal corruption case against him.
Under the agreement (PDF) reached with state Attorney General Martha Coakley, Cahill must pay at least $25,000 a year toward the fine, which he cannot pay with his campaign funds. He must also admit to a civil ethics violation and remain on probation. Cahill is also not allowed to seek or accept public office.
In exchange, Coakley dropped the criminal charges against Cahill, which alleged that he used state lottery ads while he was treasurer to boost his 2010 independent bid for governor.
Cahill became somewhat emotional when he briefly addressed reporters outside Suffolk Superior Court Friday. He said he was satisfied with the agreement reached with Coakley.
"I'm very happy for my family, my wife, my kids, and we got a civil outcome to this case," Cahill said.
In December, the jury in his trial was deadlocked and a mistrial was declared.
Coakley said it's her office's responsibility to do something when they believe a violation of law has taken place.
"This is the first occasion that Mr. Cahill has acknowledged that the behavior involved was in violation of the laws of the commonwealth," Coakley said. "That is what has made the difference — that he is willing to acknowledge that his behavior appears to be and is a violation of ethical laws and he should have known that."
Coakley said it was difficult to answer how much it cost to prosecute the case.
Cahill's attorney, Brad Bailey, declined to comment on why the state was unable to win a criminal conviction.
"We're not looking back at this point. We think the agreement speaks for itself," Bailey said.
In asking the judge to approve the deal, Assistant Attorney General James O'Brien said both sides worked to find a resolution short of trial. And although he said prosecutors tried the case against Cahill as best they could, he couldn't imagine a retrial going better.
Judge Christine Roach, who presided over Cahill's month-long trial last year, called the agreement balanced, reasonable and reflective of the realities of the trial.
This post has been updated with All Things Considered feature content.
This article was originally published on March 01, 2013.
This program aired on March 1, 2013.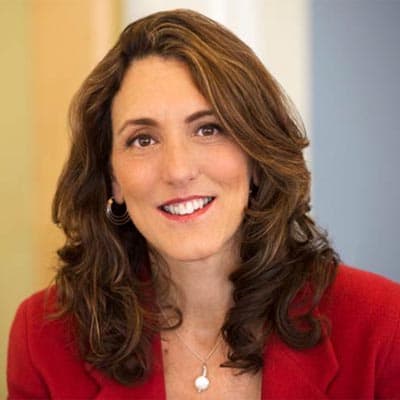 Deborah Becker Host/Reporter
Deborah Becker is a senior correspondent and host at WBUR. Her reporting focuses on mental health, criminal justice and education.