Longy Eliminates Preparatory, Continuing Studies Programs
This article is more than 8 years old.
The Longy School of Music of Bard College in Harvard Square is eliminating its preparatory and continuing studies programs. Part-time classes, lessons and ensembles will no longer be offered at the Longy School. Officials blame the lack of practice and teaching space, saying they need to accommodate an increase in full-time conservatory students this fall, which is part of the school's ongoing mission.
Clayton Hoener, one of 54 part-time instructors, was shocked when he received a letter about the cuts. He's been teaching violin at Longy for 28 years and is the president of the Longy Faculty Union: "Especially considering all of the students we've recruited and the families that have all of their children there and the continuing studies students, they're going to have to make some very serious adjustments in what they're doing."
Longy President Karen Zorn says the school will work closely with the 900 students affected to help them through the transition. Longy's full-time enrollment numbers tripled between 1998 and 2011 — and now has 215 full-time conservatory students.
This program aired on March 6, 2013. The audio for this program is not available.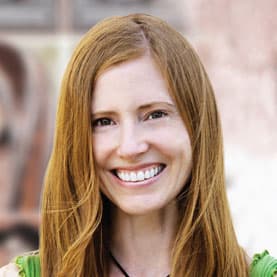 Andrea Shea Senior Arts Reporter
Andrea Shea is WBUR's arts reporter.