Mass. Health Care Shoppers Still Choosing 'Nieman Marcus Hospitals'
This article is more than 8 years old.
If you buy all your clothes at Nieman Marcus, rather than at Banana Republic, TJ Maxx or Target, you're spending a lot of money. Are the shirts, jeans or navy blue blazers that much better for four times the cost?
We almost never ask ourselves these questions in health care. We go to the most expensive hospitals in Boston for everything from an X-ray to a complex cancer treatment.
That habit means "the biggest hospitals have the highest price and get all of the payments," said Aron Boros, director of the Center for Health Information and Analysis (CHIA). The result: We spend more money than we need to on routine care with no apparent benefit. The white shirt (say, a gall bladder removal) is of the same or better quality at Land's End (your community hospital) as at Bloomingdale's (a big Boston teaching hospital).
Boros just released the latest figures on the gap between hospitals that get paid very well in Massachusetts and those that are (barely) scraping by.
"This is more evidence that the market isn't changing as rapidly as one would hope," he said.
More evidence because this is the second report to show that four out of five health care dollars in Massachusetts go to half the hospitals, the most expensive ones.
Rick Lord, CEO at the state's largest employer group, Associated Industries of Massachusetts, says the findings are disappointing. He says employers have to do their part by choosing insurance plans that direct employees to lower-cost hospitals for common surgeries, treatments and tests.
But, Lord added, "I think the insurers need to look more closely at how they reimburse hospitals for routine care and take a tougher stand."
Insurers say they are negotiating hospital contracts with lower rates of increase. There is no talk of actually cutting payments to more expensive hospitals or physician groups.
"Premiums reflect the prices charged for care," said Eric Linzer, senior vice president at Massachusetts Association of Health Plans. Linzer says it's time to pay providers based on the quality of their care and how sick or complicated their patients may be. "This report demonstrates," Linzer said, that "some hospitals and physician groups negotiate much higher prices based on where they are or their size," not based on quality.
And how about consumers? If you need a new black sweater, do you have to go to Nieman Marcus? If all signs point to a normal delivery, do you have to go to Brigham and Women's or would you try a community hospital? State Rep. Steven Walsh and his wife recently chose North Shore Medical Center near their home in Lynn.
"We were a mile from our home, our friends and family could visit, we had an extraordinary experience with the highest level of care and we'd make that choice again," Walsh said. Then he added, "We're so close to Boston we could get there in a matter of minutes if we needed to."
Walsh knows the value of a high-priced hospital from experience. He and his wife have a toddler who spent 94 days in his first year of life at Boston Children's Hospital. But Walsh also knows it can cost at least twice as much to deliver a baby at Brigham and Women's than at North Shore, even though both hospitals are owned by Partners HealthCare.
"Consumers should be able to use more expensive hospitals when it's medically necessary and when it's a life-threatening illness," Walsh said. "But they want to look at getting high-quality care in lower-cost settings. That's a choice my wife and I made and we made the right choice."
The highest paid hospital in Massachusetts, on average, in 2011 was Boston Children's Hospital, where administrators say their costs are higher because pediatrics is specialized care. "Not only do we specialize in pediatrics," Children's said in a statement, "but we also provide the vast majority of complex care to children in the state."
Children's suggests that its rating will be lower when the next report on hospital pricing comes out, likely this summer.
"Since 2009, Boston Children's and its physicians have taken about $185 million out of the health care system and held its cost growth well below inflation by cutting rates and prices, moving care to lower cost settings and improvements to care delivery," the hospital's statement said.
The next three highest-paid hospitals are owned by Partners: The Brigham, Mass General and Martha's Vineyard Hospital.
Partners spokesman Rich Copp says the network has "a deep commitment to making care accessible and affordable, and we're working with state leaders and other stakeholders to identify solutions that can help bend the cost curve. The health care environment is changing and changing quite dramatically."
Copp says it's too early to see the effects of contracts Partners renegotiated with insurers last year at lower rates of increase.
We'll know sometime this summer, when the next state report is out, if any of the changes mentioned here are closing the wide gap between high and low cost hospitals. And by the way, in 2011, Cambridge Hospital, where most of the patients are poor and on Medicaid, was the lowest paid hospital, on average, in the state.
Readers, thoughts?
This program aired on March 6, 2013. The audio for this program is not available.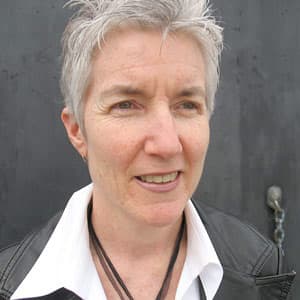 Martha Bebinger Reporter
Martha Bebinger covers health care and other general assignments for WBUR.