Must-Read: 'I'm One Of The 26 Percent With Mental Illness'
This article is more than 8 years old.
The Associated Press recently issued new guidelines for reporters on how to write about mental illness — check them out here. They include such reasonable advice as:
Do not describe an individual as mentally ill unless it is clearly pertinent to a story and the diagnosis is properly sourced.

and:
Do not assume that mental illness is a factor in a violent crime, and verify statements to that effect. A past history of mental illness is not necessarily a reliable indicator. Studies have shown that the vast majority of people with mental illness are not violent, and experts say most people who are violent do not suffer from mental illness.

All well and good. But as Dr. Paul Summergrad, chair of psychiatry at Tufts Medical Center, argued at a panel I moderated last week, the guidelines do represent progress but don't go far enough. One of his points: The vague term "mental illness" is overused. When Apple chief Steve Jobs was ailing, you would not see a headline saying he had "a physical illness" — talk was of cancer or even the type of cancer. Similarly, the more specific a reporter can be about a psychiatric diagnosis, the better.
The guidelines arguably don't go far enough in many other ways — among them, I was long ago educated by advocates to use "people first" language — "people who have bipolar disorder" — instead of terms like "the mentally ill." But rather than carp away at the guidelines (though readers, I encourage you to add improvements in the comments below) I'd rather share a positive example of journalism about mental health, a first-person piece just out in the Concord Monitor so brave and so beautifully done that it made me want to stand up and cheer.
It begins:
After the Monitor's mental health series, "In Crisis," was published last week, I got one reaction more than any other: Readers were surprised, some unconvinced, that 26 percent of New Hampshire's residents have a mental health disorder.

The statistic appeared in the second story of the series and came from a 2010 study by the Concord-based New Hampshire Center for Public Policy Studies. The percentage includes a range of diagnoses, from major depression to anxiety problems to bipolar disorder.

"Didn't 26 percent seem high?" a caller asked me last week.

Not to me. But I'm one of the 26 percent.

I have been hospitalized twice for "suicidal ideation," most recently for eight days in 2009 with a diagnosis of "major depressive order and anxiety disorder," according to my records. I take four medications a day and have my counselor's name and number in my emergency contacts on my cell phone.

This will be news to most of the people who know me, family members included. That's because with lots of help from my husband, a lot of exercise (one of my therapies) and medication, I'm able to keep my depression and breakdowns private.
Read the full piece here. It's particularly relevant in New Hampshire, where mental health services have been dramatically slashed. But it also serves as a model for a courageous "coming out," and helps bring home the point that, no matter what misperceptions the Newtown media coverage may have fueled, mental illness is, overwhelmingly, a challenge to the people who have it and their loved ones, not a threat to the people around them. What would the effect on public perception be, I wonder, if more of the 26 percent spoke out like this?
This program aired on March 18, 2013. The audio for this program is not available.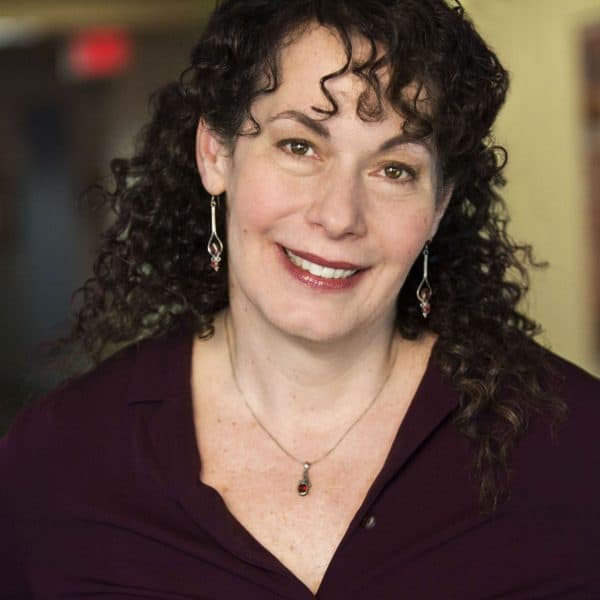 Carey Goldberg Editor, CommonHealth
Carey Goldberg is the editor of WBUR's CommonHealth section.