Affordable Care Act At 3: A Snapshot In Massachusetts
This article is more than 8 years old.
Just to be perfectly clear, this is the Obama administration's update on health reform since the Affordable Care Act became law three years ago. Still, it's worth noting the ACA's sweep and wide-ranging impact.
Changes include the number of young adults covered under their parents' health plans (3.1 million nationwide and 21,000 in Massachusetts as of Dec. 2011), new no-co-pay preventive care for women (approximately 47 million women, including 1,212,350 in Massachusetts, have guaranteed access to additional preventive services without cost-sharing) and the removal of lifetime limits on insurance (2,520,000 people in Massachusetts, including 975,000 women and 633,000 children).
Here, again, according to an administration news release, is a rundown of some of the ACA-related funds flowing into the state:
Massachusetts has received $180,067,775 in grants for research, planning, information technology development, and implementation of Affordable Insurance Exchanges.--$1,000,000 in Planning Grants: This grant provides Massachusetts the resources needed to conduct the research and planning necessary to build a better health insurance marketplace and determine how its exchange will be operated and governed.

--Early Innovator Grants: These grants are being used to help a group of "Early Innovator" states design and implement the information technology (IT) infrastructure needed to operate Affordable Insurance Exchanges. Early Innovator States have committed to ensuring that the technology they develop is reusable and transferable to other States. Connecticut, Maine, Massachusetts, Rhode Island, and Vermont participated in a multi-state consortium led by the University of Massachusetts Medical School, and received over $241 million in Early Innovator grants to develop model Marketplace information technology (IT) systems.

--$134,581,413 in Exchange Establishment Grants: These grants are helping States continue their work to implement key provisions of the Affordable Care Act.

--Since 2010, Massachusetts has received $42,700,000 in grants from the Prevention and Public Health Fund created by the Affordable Care Act.

--The Affordable Care Act increases the funding available to community health centers nationwide. In Massachusetts, 36 health centers operate 295 sites, providing preventive and primary health care services to 615,708 people. Health Center grantees in Massachusetts have received $133,177,171 under the Affordable Care Act to support ongoing health center operations and to establish new health center sites, expand services, and/or support major capital improvement projects.

--As a result of historic investments through the Affordable Care Act and the Recovery Act, the numbers of clinicians in the National Health Service Corps are at all-time highs with nearly 10,000 Corps clinicians providing care to more than 10.4 million people who live in rural, urban, and frontier communities. The National Health Service Corps repays educational loans and provides scholarships to primary care physicians, dentists, nurse practitioners, physician assistants, behavioral health providers, and other primary care providers who practice in areas of the country that have too few health care professionals to serve the people who live there. As of September 30, 2012, there were 288 Corps clinicians providing primary care services in Massachusetts compared to 124 in 2008.

--The law gives states support for their work to build the health care workforce, crack down on fraud, and support public health. These partnerships help ensure that health care providers are working where they are needed most - in both urban and rural areas. They ensure that half a million people annually get access to HIV/AIDS treatment and access to high quality primary care services.

Examples of Affordable Care Act grants to Massachusetts not outlined above include:

--$700,000 to support the National Health Service Corps, by assisting Massachusetts's State Loan Repayment Program in repaying educational loans of health care professionals in return for their practice in health professional shortage areas.
--$2,233,504 for the Personal and Home Care Aide State Training Program, which will help train key health care aides and strengthen the direct care worker workforce.
--$1,500,000 to support teaching health centers, creating new residency slots in community health centers.
--$3,675,369 for school-based health centers to help clinics expand their capacity to provide more health care services and modernize their facilities.
--$287,100 for Family-to-Family Health Information Centers, organizations run by and for families with children with special health care needs.
--$21,057,731 for Maternal, Infant, and Early Childhood Home Visiting Programs. These programs bring health professionals, social workers, or paraprofessionals to meet with at-risk families in their homes and connect families to the kinds of help that can make a real difference in a child's health, development, and ability to learn - such as health care, early education, parenting skills, child abuse prevention, and nutrition.
This program aired on March 19, 2013. The audio for this program is not available.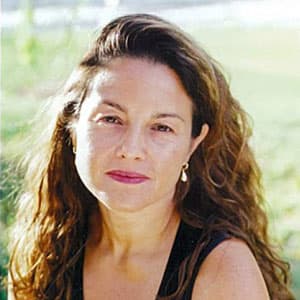 Rachel Zimmerman Health Reporter
Rachel Zimmerman previously reported on health and the intersection of health and business for Bostonomix.