Harvard Study: Women Abused Young More Likely To Have Autistic Children
This article is more than 8 years old.
The study, just out online in the journal JAMA Psychiatry, is the first to suggest that abuse — physical, emotional or sexual — that is suffered early in life may increase a woman's odds of having a child with autism. It looked at data from more than 50,000 women, and found that the women who had been most severely abused were more than three times as likely to have an autistic child as women who had not been abused.
Lead researcher Andrea Roberts says the findings highlight the long impact child abuse can have: "We know that child abuse strongly affects the person who experiences it," she said, "but our research suggests that these effects may also reach across generations."
How could abuse in childhood translate into autism in the next generation? Child abuse is known to lead to inflammation inside the body and a stronger stress response, the so-called "fight or flight" response. But at this point, Roberts says, researchers can only speculate on how child abuse could lead to next-generation autism.
From the press release:
"Our study identifies a completely new risk factor for autism," said lead author Andrea Roberts, research associate in the HSPH Department of Social and Behavioral Sciences. "Further research to understand how a woman's experience of abuse is associated with autism in her children may help us better understand the causes of autism and identify preventable risk factors."
...
The authors examined data from more than 50,000 women enrolled in the Nurses' Health Study II.

They found that it was not just women exposed to the most serious levels of abuse who had higher risk of having a child with autism, but also a large number of women who experienced moderate abuse. While about 2% of women reported the most serious abuse, even women in the top 25% of abuse severity — which included mostly women who experienced more moderate levels of abuse — were 60% more likely to have a child with autism compared with women who did not experience abuse. These results suggest that childhood abuse is not only very harmful for the person who directly experiences it, but may also increase risk for serious disabilities in the next generation, the authors said.

Delving further, the researchers looked at nine pregnancy-related risk factors to see if they were linked to higher risk of having a child with autism in women who were abused as children. These nine risk factors —including gestational diabetes, preeclampsia, and smoking—have been previously associated with an increased likelihood of having a child with autism.

The researchers did find that women who had experienced abuse as children had a higher risk for each of the pregnancy-related risk factors that were examined. Surprisingly, though, those risk factors accounted for only 7% of the increased likelihood of having a child with autism among women who were abused.

Given that these factors accounted for so little of the association between mother's experience of abuse and risk of autism in her children, the authors speculated that other factors may be playing a role. One possibility, they said, is that long-lasting effects of abuse on women's biological systems, such as the immune system and stress-response system, are responsible for increasing their likelihood of having a child with autism. More research is needed to tease out the mechanisms involved in the maternal childhood abuse-autism link, the authors said.
Just to add a bit of commentary: First, how I hate findings, valuable as they are, that prove that life is not fair. That a girl who suffers abuse is thus likelier to grow up to face the challenges of having an autistic child — who is writing these rules?
And second, if you read the full paper, you come near the end to four interesting theories of the possible mechanisms behind this apparent link:
• I'd sum this up as the "overall hard life" theory:
"First, additional unmeasured perinatal adverse circumstances associated with childhood abuse, such as infection, poor diet,  insufficient prenatal care, medication use, illegal drug use, and stressful life events, may account for all of the associations we found."
• The stress/immunity theory mentioned above:
"Second, the experience of maternal childhood abuse... may cause alterations to the mother's biological systems, including the hypothalamic-pituitary-adrenal (HPA) axis, the hypothalamic-pituitary-gonadal axis, and the immune system, which may in turn directly increase risk for autism in children..."Maternal inflammation affects the developing brain, and maternal inflammation and immune function have been hypothesized to be causes of autism."
• Epigenetics
Very roughly, changes in how genes are expressed, or turned "off" and "on" — a system that is more easily mutable than our underlying DNA, but can produce changes that can be inherited.
• Plain old genetics
"Maternal exposure to abuse in childhood may be an indicator of genetic risk for autism in offspring; mental illness in parents is associated with child abuse perpetration, and the results of studies have suggested that genetic risk for autism may overlap with genetic risk for other mental disorders. Therefore, perpetration of child abuse by the grandparents and experience of abuse in childhood by the mother may be indicators of genetic risk for autism in the child."
Readers, any favorite theory here? How else to explain the link this study found?
This program aired on March 20, 2013. The audio for this program is not available.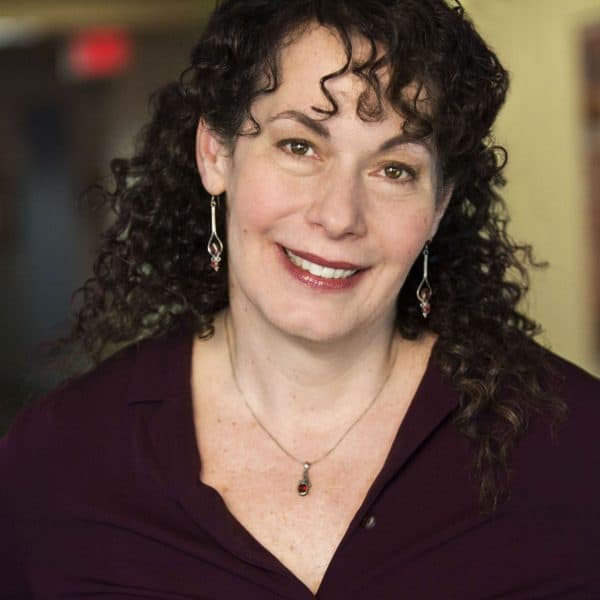 Carey Goldberg Editor, CommonHealth
Carey Goldberg is the editor of WBUR's CommonHealth section.