Video: Wisdom From Parents Who Went Through 'The Worst Thing'
This article is more than 8 years old.
"It's the worst thing that can happen."
She said it so matter-of-factly. She was an old acquaintance I'd happened to run into, only to learn that her son had recently died of cancer. What do you say? What can you say? I'd asked some lame and inarticulate question, something like, "How did you — how could you — ?" She gave me that calm acknowledgement — "It's the worst thing that can happen" —  and moved on to telling me about the charity in her son's name.
Some parents have that worst of all possible luck, and a few also share the experience in hopes that it will do some good. Author Emily Rapp, whose unforgettable essay, "Notes From A Dragon Mom," appeared in the New York Times in 2011, has a new memoir out about parenting her son with fatal Tay-Sachs disease, "Still Point of the Turning World." And above is the trailer of a new video, "Parenting A Child With A Life-Limiting Illness: Caring, Coping, Surviving." It was produced by National Tay Sachs & Allied Diseases, a national non-profit headquartered in Boston, with a grant from Genzyme.
The video aims to help parents with children who don't have long to live. So why do I share it more broadly, with readers who may not be parents or may have healthy children? Because if you're anything like me, you may feel compelled to watch it, to hear from parents who've been there about what this worst of all places is like — and how they navigated it. And this glimpse may  prepare you better to understand and aid friends or relatives with sick children. It begins with snippets about coping with a death-sentence diagnosis:
"We certainly never know what we're capable of, and I think human beings prove this time and time again, that we're capable of tremendous amounts that we would never expect we can do, and living through the death of your child is at the top of that list."
"You're thinking it's like a bad dream, that, that, that it can't be. Because my child was born normal — he was born normal. And for me to get a diagnosis that he wasn't going to live very long was just  -- it was unbearable."
"Just chaos. You feel like your whole world is caving in on you. You don't know what to think, you don't know what to say. I'm thinking, 'I should have taken her to prom, I should have done her hair, now she's going to die, I won't have a wedding, I won't walk her down the aisle,' everything just flashes all at the same time and you don't know — you don't know what to think at that moment.'"
"I think it's safe to say that we were devastated and shocked, and it's hard to look at something, a living being that is as beautiful as a five-and-a-half-month-old child and realize that she's going to die, sometime in the next two years."
Though I can barely stand to read Emily Rapp, I'll buy her book. I still tear up when I read her Dragon Mom essay, when I read: "What I can do is protect my son from as much pain as possible, and then finally do the hardest thing of all, a thing most parents will thankfully never have to do: I will love him to the end of his life, and then I will let him go."
But I need to know — I need to see this terrifying corner of life. Maybe you do, too. The video's producer, Blyth Lord, offered more background in an email. She says the video was produced...
...to help lessen the isolation that parents experience when they are caring for such medically complex and sick children. While the specific diseases represented here in the film fall under the NTSAD umbrella, we are positioning the film to really serve any parents whose children have been diagnosed with a life-limiting illness.

We have also edited a slightly shorter version for professionals to help them better understand the needs and thoughts of families, as expressed so honestly from their homes.

...the film grew out of an intiative at NTSAD called "Finding your Philosophy of Care." This initiative has been about helping parents understand the broad spectrum of issues they will confront, choices they will have and decisions they will make, and helping them know that there are no right or wrong answers — only what is right for their child and their family.

I am personally invested in this project both as a professional producer, an NTSAD board member, a bereaved parent (my daughter died from Tay-Sachs at the age of 2 in 2001), and a passionate advocate of pediatric palliative care and getting parents the support they need from the time of diagnosis all the way through their child's life.
The full video will be out soon. More information on its YouTube page here. And listen to Emily Rapp speak on NPR's Fresh Air here.
This program aired on March 21, 2013. The audio for this program is not available.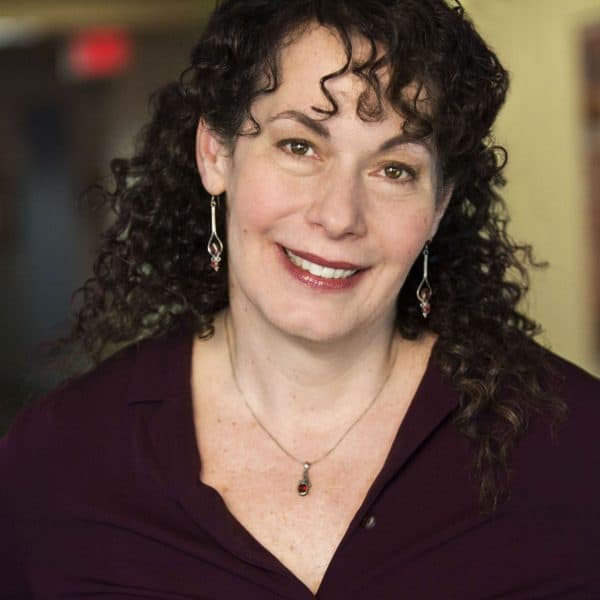 Carey Goldberg Editor, CommonHealth
Carey Goldberg is the editor of WBUR's CommonHealth section.