Nona Hendryx Re-Wired At Berklee
This article is more than 8 years old.
BOSTON — I'm a finger-in-the-ears kind of guy when a trailer comes on for a movie I want to see, and before a concert I strictly abstain from blaring an artist's music as a means to get psyched for the night.
True to form, I came in pretty blind before heading down to check out what it sounds like when 20 Berklee EPD students and faculty experiment with Nona Hendryx, a dynamic performer partly responsible for the disco-defining, pop-trajectory-altering Lady Marmalade, one of those songs that seems to have always existed.
Despite my relatively blank canvas, I was immediately surprised when I slipped into a shadowy Fenway rehearsal space this weekend. A cascade of wobbly low frequencies you might otherwise expect tumbling down the mountain from Flux Pavillion supplanted the funky river of bass that traditionally flows smooth beneath a soulful vocal line.
I was also delighted. Experimentation like this can be awkward if forced, and it wouldn't be the first time a veteran star defied her intuition to piggyback momentum of a newer genre. But it didn't take long to know the collaboration was an authentic exploration between musicians interested to rearrange songs to serve their own instinct and background, not a dubby fusing of two disparate categories of sound just to be novel.
"All of the pieces are Nona's but she has given students the opportunity to reinvent them using their own musical language," said Michael Bierylo, chair of Berklee's Electronic Production and Design (EPD) department.
Which isn't at all to say the artist and her music are mere vehicles for musicians to hack on (nor is every piece a bass monster). During a three-hour portion of an all-day rehearsal marathon on Sunday, Hendryx sussed out effects and harmony with musician and background vocalist Catherine Woodcock, explained how she wanted political visuals to juxtapose a traditionally romantically-interpreted song (Why Should I Cry?), and otherwise had her fingerprint on everything in the room despite sometimes drastic rearrangements.
Hendryx, a Rhythm & Blues Foundation Hall of Famer, has a history of experimentation, particularly pushing boundaries to weave technology with analog performance. In a world of laptop concerts and autotune, electronics can sometimes buffer expression and detract from artistic statement.
Women who fly don't have this problem.
Berklee will present Nona Hendryx Re-Wired at 8:15 p.m. on Tuesday, March 26, and is slotted to feature sensors custom-made by students, a robot, soaring, reverb-drenched violin solos, and Hendryx's audio tutu.
Berklee Performance Center, 136 Massachusetts Avenue, Boston. General admission $8 in advance, $12 day of show. For more information, call 617 747-2261 or visit berkleebpc.com. The event will also stream live on Concert Window.
This program aired on March 26, 2013. The audio for this program is not available.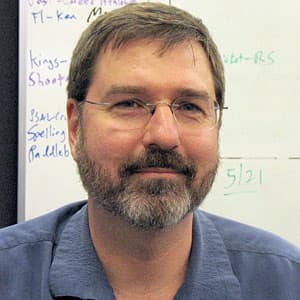 Gary Waleik Producer, Only A Game
Gary Waleik is a producer for Only A Game.