Buyer Beware: Fraud Alert For Doctor-Owned Device Businesses
This article is more than 8 years old.
The inspector general for the U.S. Department of Health and Human Services has issued a special fraud alert warning about potential financial conflicts in the world of medical devices. Specifically, the warning focuses on medical device distributorships owned by doctors and says such businesses "produce substantial fraud and abuse risk and pose dangers to patient safety."
Bloomberg explains:
Doctor-owned businesses that act as middlemen between medical device makers and hospitals are "inherently suspect" and some of their practices may violate U.S. anti-kickback laws, a government inspector general said.

Daniel Levinson, the inspector general for the Health and Human Services Department, today issued an unusual "special fraud alert" about so-called physician-owned distributorships, or PODs. The companies sell medical devices that the doctor owners then use in surgical procedures on their own patients.

The greatest concern is about implantable medical devices, an area in which doctors have wide latitude in selecting the type and brand of device that will be used in patients. When the doctor performing the surgery also has an ownership interest in the distributor of the device, the risk of fraud and abuse is substantial, Levinson's office said in its notice.

"Anytime a few bad actors determine the treatment and care of patients, as this warning makes clear, patient safety is put at risk and millions of dollars are lost to fraud," Senator Orrin Hatch of Utah, the senior Republican on the Senate Finance Committee who has been tracking the use of PODs, said in an e- mail. "I will continue to scrutinize these high-risk structures and demand answers from HHS."

Doctor-owned suppliers can help reduce health-care costs when operated ethically and legally, said John Steinmann, an orthopedic surgeon who is an owner of the distributor Inland Spine & Orthopedics in Redlands, California.
Reuters elaborates:
In a report on Tuesday, the Office of Inspector General said its longstanding guidance "makes clear that the opportunity for a referring physician to earn a profit, including through an investment in an entity for which he or she generates business, could constitute illegal remuneration under the anti-kickback statute."

The regulator was addressing physician owned distributors, or PODs, which are most commonly used in orthopedics.

"The anti-kickback statute is violated if even one purpose of the remuneration is to induce such referrals" by healthcare professionals in PODs, the report said.

The language in the report "can't get any more damning," said Cowen & Co analyst Dr. Josh Jennings."
This program aired on March 27, 2013. The audio for this program is not available.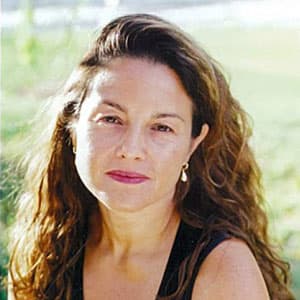 Rachel Zimmerman Health Reporter
Rachel Zimmerman previously reported on health and the intersection of health and business for Bostonomix.