Medicaid Study: First 2 Years, Mental Health Improves, Not Physical
This article is more than 8 years old.
Just out here in the New England Journal of Medicine: The latest, mixed but important findings about how health and life change for uninsured people when they gain Medicaid coverage.
It's a nuanced look at what most changes — mental health — and what doesn't — physical health — in the recipients' first two years on Medicaid, the government health insurance mainly for low-income and disabled people.
That "mixed message," in fact, is the bottom line, says lead author Katherine Baicker, a health economics professor at the Harvard School of Public Health.
"There are substantial benefits, but they're not uniform across all outcomes," she said. "It's too easy to have a black or white view of the program."
If you're a big Medicaid fan, the study's findings may well disappoint you. Among winners in Oregon's Medicaid lottery, after about two years with coverage, it found no measurable improvement on several important health measures: high blood pressure, cholesterol, blood sugar control in people with diabetes.
On the other hand, the study did find a dramatic drop in depression among people newly covered by Medicaid, and — not surprisingly — a great easing of the financial strain caused by medical expenses. In the two years it followed the lottery winners, it also found an increase in diagnoses of diabetes and in the use of medication for diabetes.
Prof. Baicker says the findings contradict "two extreme and opposing points of view" about Medicaid. One holds that Medicaid is "a terrible program that has huge costs and does nothing for beneficiaries" — yet the study clearly found improved well-being among recipients, from reduced depression to increased visits to the doctor.
The opposite view holds that Medicaid is "a fantastic program" that so improves care for chronic disease that it will quickly save money. In fact, she said, the study found that people tended to incur $1200 in additional health costs once they were covered, and it's clear that "at least within the first two years, expanding Medicaid does not pay for itself. It costs money."
Highlights of the paper from Prof. Baicker and Prof. Amy Finkelstein of MIT:
Using a randomized controlled design, the study finds that for uninsured low-income adults, enrollment in Medicaid has the following effects after about two years:

Physical health:

Medicaid significantly increased the probability of being diagnosed with diabetes after the lottery (by 3.8 percentage points, relative to a base of 1.1) and use of diabetes medication (by 5.4 percentage points, relative to a base of 6.4).

Medicaid had no statistically significant effect on measured blood pressure, cholesterol or glycated hemoglobin (a measure of diabetic blood sugar control).

Medicaid had no statistically significant effect on diagnosis of or medication for blood pressure or cholesterol.

There were also no statistically significant effects observed in higher risk subgroups, including older adults and those with pre-existing diagnoses.

Mental health:

Medicaid reduced observed rates of depression by 30 percent (by 9.2 percentage points, relative to a base of 30).

Medicaid increased the probability of being diagnosed with depression after the lottery (by 3.8 percentage points, relative to a base of 4.8).

Medicaid also increased self-reported mental health.

Financial hardship:

Medicaid virtually eliminated out-of-pocket catastrophic medical expenditures (reducing the chances of having out-of-pocket expenditures that exceeded 30 percent of income by 4.5 percentage points, relative to a base of 5.5).

Medicaid reduced other measures of financial strain, such as reducing the probability of having to borrow money or skip paying other bills because of medical expenses by more than 50 percent (by 14.2 percentage points, relative to a base of 24.4).
Utilization and access:

Medicaid increased use of physician services, prescription drugs, and hospitalizations. This increased use represents about $1200 in medical costs annually, or an increase of about 35 percent.

Medicaid increased the probability of having a usual place of care by 50 percent (by 23.8 percentage points, relative to a base of 46.1).

Medicaid increased the use of preventive services and screening, such as increasing the probability of having a cholesterol check by more than 50 percent (by 14.6 percentage points, relative to a base of 27.2) and doubling the probability that women over 50 had a mammogram (by 29.7 percentage points, relative to a base of 28.9).

The current study is part of a broader, ongoing research program gathering a wide array of data sources to examine many different effects of Medicaid. A previous study examined administrative data and mail surveys from about a year after random assignment (Finkelstein et al, Quarterly Journal of Economics, Aug 2012).

Like the current study, the previously study found that Medicaid substantially increased health care use – including primary and preventive care and the use of prescription medications – increased self-reported health, and reduced financial strain. More information about the study can be found on our study's website: www.nber.org/oregon.
Readers, thoughts? Any surprises here? For further reading that includes a broader political perspective on the fights over Medicaid, The Washington Post's Sarah Kliff reports: "Study: Medicaid reduces financial hardship, doesn't quickly improve physical health."
And as spin and counter-spin on the study begin, The Incidental Economist offers an informed take here: Oregon and Medicaid and Evidence and CHILL, PEOPLE.
This program aired on May 1, 2013. The audio for this program is not available.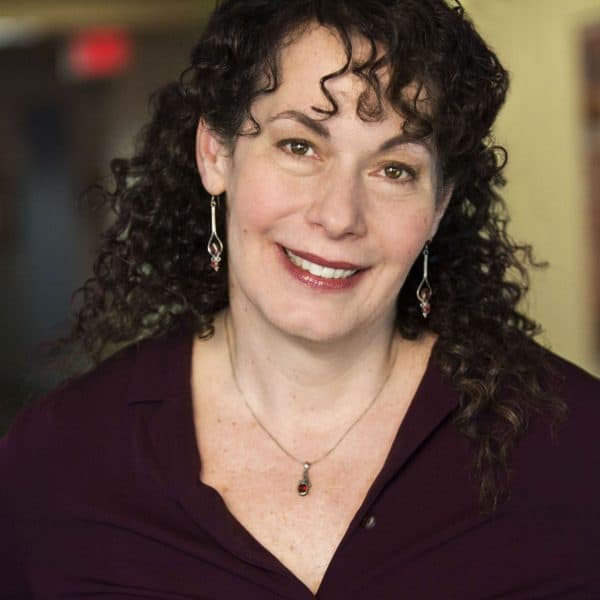 Carey Goldberg Editor, CommonHealth
Carey Goldberg is the editor of WBUR's CommonHealth section.