Mass. Physicians Raise Concerns About Final Medical Marijuana Rules
This article is more than 8 years old.
WBUR's Martha Bebinger reports that while some Massachusetts physicians are already signing marijuana certificates, others are worried about violating federal drug laws:
Dr. Richard Aghababian, president of the Massachusetts Medical Society says doctors want more research on how much marijuana to prescribe, and what kind, for which diseases.

"There's not a lot in progress that I'm aware of. Before we treat it like any other medicine like an antibiotic or cardiac antiarrythmia, we've got to have some data," Aghababian said.

The new state law says doctors can certify up to 10 oz. every 60 days for patients with serious medical conditions.
Yesterday, the state Public Health Council approved final rules for the use of medical marijuana. The AP reports:
The law also allows the state to license up to 35 dispensaries to provide marijuana for patients who have been certified by their physicians...

The 52 pages of regulations that were approved unanimously by the state Public Health Council will allow patients approved for medical marijuana to receive up to 10 ounces as a 60-day supply, though some acutely ill patients could receive more with permission from their doctors.

In addition to the medical conditions specified in the law, officials agreed to let doctors use discretion in recommending medical marijuana for other, unspecified conditions that are considered "debilitating" in nature.

"We wanted to make sure that our ballot measure was implemented in a way that allowed folks who needed it to get the marijuana, but was very clear that folks who didn't need it, shouldn't," said Dr. Lauren Smith, interim commissioner of the Department of Public Health...

The regulations call for operators of marijuana dispensaries to test for contaminants including pesticides, mold and mildew, to ensure safety of the drug. The testing must be done by independent, third-party labs with no financial connection to the dispensary, and lab technicians would be given special permission to legally possess marijuana at their facilities.

Patients registered under the medical marijuana program would obtain their 60-day supply of the drug from one of the licensed, nonprofit treatment centers, but the rules also allow — in narrow hardship cases — for patients to cultivate the drug at their home if circumstances prevent them from getting marijuana from a treatment center...

Children under 18 who have conditions likely to be fatal within two years would be eligible for medical marijuana, a change from an earlier recommendation that defined a "life-limiting" illness as six months. Also added was an override provision in which two physicians could certify a child with a debilitating, though not necessarily terminal, condition for medical marijuana.
Still, with the rules set to take effect May 24, the Mass. Medical Society issued a statement raising several concerns:

1. Confidentiality of Information
We support the intent of the DPH to keep patient specific information confidential but are concerned that treating information on physicians as a public record may lead to patients engaging in 'doctor shopping' for the drug or to other undesirable results. We suggest that the DPH in practice keep as much information as possible on physician participation available only to the Board of Registration in Medicine or to other investigative agencies.

2. Certifying Authority
The approved regulations contain a provision that opens a legal door to allow the state board of nursing to allow nurse practitioners to certify patients. This is contrary to the literal language of the law approved by the citizens of the Commonwealth and appears inconsistent with the specific language of the regulations regarding the seriousness of the debilitating conditions required for physician certification that a patient may benefit from marijuana. If patients are suffering from the diseases listed in the referendum, it is important that these patients be managed by experienced medical teams led by physicians who are knowledgeable in the management of these conditions.

3. Use by Children
We are concerned that the Department has changed the regulations related to children, by allowing the override of the "life-limiting" provision and by changing the definition of "life-limiting illness" from six months to two years. In the absence of well-designed scientific research data, we are concerned about extending the time from six months to two years. The scientific evidence is clear that marijuana use by children is dangerous, as studies have found toxic effects on the still-developing brains of young people.
This program aired on May 9, 2013. The audio for this program is not available.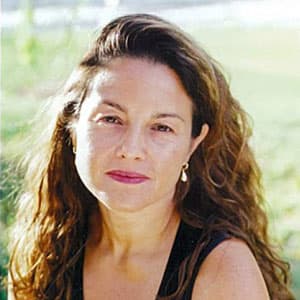 Rachel Zimmerman Health Reporter
Rachel Zimmerman previously reported on health and the intersection of health and business for Bostonomix.