Study: Common Surgery For Prolapse Fails Nearly 1 Out of 3 Women
This article is more than 8 years old.
We've written a lot about the scary complications associated with vaginal mesh, synthetic devices that are surgically implanted to treat women suffering from prolapse. This condition, which afflicts millions of women after childbirth or as they age, occurs when stretched or weakened pelvic-area tissues give way, allowing the bladder or other organs to sag or bulge into the vagina.
Now, adding to the mounting data on the potential risks of prolapse surgery in general, a new study in the Journal of the American Medical Association finds that a common surgical treatment for prolapse — one considered the "gold standard" involving abdominal surgery — fails nearly 1 out of 3 women.
So why does prolapse surgery matter? As the JAMA study authors note, nearly 1 in 4 woman have at least one pelvic floor condition and "more than 225,000 surgeries are performed annually in the United States for pelvic organ prolapse." So, any woman considering this surgery should be aware of the "long-term risks of mesh or suture erosion."
(Just to be clear, the latest JAMA study is not about the more problematic vaginal mesh surgery that the FDA has flagged with two safety alerts in the last five years and more recently, requirements that manufactures conduct new testing in the mesh products. In these procedures, surgeons implant the mesh vaginally and use it as a scaffold for support. From 2005 to 2010, the FDA received nearly 4,000 reports of serious complications, including mesh erosion, severe pain, nerve damage, bleeding and other serious problems, some that required multiple hospitalizations and repeat surgeries.)
USA Today reports on the latest findings:
Doctors found that the "gold standard" prolapse surgery, a procedure called abdominal sacrocolpopexy, often fails to relieve symptoms of prolapse, which can cause discomfort and difficulty voiding, according to a study published in the Journal of the American Medical Association last week.

In this surgery, doctors use tissue or synthetic mesh to attach the top of the vagina to a ligament in the lower back, says Ingrid Nygaard, a professor of obstetrics and gynecology at the University of Utah School of Medicine and lead author of the new study, which followed 215 women for about seven years.

In that time, nearly one in three women saw their symptoms return or had their pelvic organs slip out of place again, the study says. About 17% needed additional pelvic surgery within seven years, either to treat the original prolapse, correct a new prolapse or treat complications related to the synthetic mesh, the study says.

In about one in 10 women, the mesh protrudes through tissue, which can cause inflammation and bleeding, Nygaard says.
Jessica McKinney is a physical therapist in Boston who specializes in women's health and recently launched a new website for women and clinicians to talk about pelvic-related health issues. McKinney, also co-owner and Director of Women's and Pelvic Health at Boston-area Marathon Physical Therapy and Sports Medicine, says that while surgery may be the best option for some women, there are several non-surgical measures — from pelvic floor massage to specific muscle exercises to work on breathing and posture — that can alleviate the
pain, discomfort and other symptoms associated with prolapse.
She says she can't comment on the prolapse study with respect to specific surgical technique and procedure, but she still has these thoughts to share:
This program aired on May 23, 2013. The audio for this program is not available.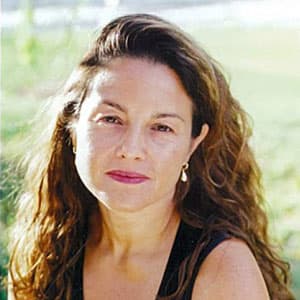 Rachel Zimmerman Health Reporter
Rachel Zimmerman previously reported on health and the intersection of health and business for Bostonomix.