Mass. Volunteers Place Flags On Soldiers' Graves
This article is more than 7 years old.
A soft rain fell on the Massachusetts National Cemetery Saturday morning but that didn't stop hundreds of volunteers from coming to the rolling green on Cape Cod ahead of Memorial Day on Monday. They came to place American flags on the cemetery's more than 57,000 graves.
Memorial Day honors Americans killed in action, and this is the third year that volunteers have brought flags. They'll also be there before Veterans Day in November, as they have the last two autumns.
And they do it because a man named Paul Monti asks them to.
Monti's son Jared was killed in Afghanistan and buried at this cemetery. Monti noticed there were no flags on the graves for Veterans Day — cemetery rules prohibited them.
But Monti is a pretty persuasive guy, so the cemetery changed the rules and now volunteers — the vast of which majority don't know Monti — come to this cemetery even on a rainy day to place the flags just above the gravestones, which sit flush with the ground.
On this Saturday there were Vietnam vets on motorcycles, one with his dog riding in the sidecar. There were Cub Scout troops. Others came because they have relatives who were veterans buried in the cemetery.
Regina Hapgood, from Bourne, has a grandfather buried at the cemetery. She volunteered to help place the flags and even brought her young grandchildren to help.
Hapgood said she was "teaching them to respect what the military is and how our ancestors died to keep us free. And they're getting a pretty good idea about what's going on."
Jared Monti was killed on a mountain in Afghanistan in 2006 while he tried to pull a wounded fellow soldier to safety. For that action, he was posthumously awarded the Congressional Medal of Honor.
Jared is buried in Section 11, where his uncle Anthony Monti was wearing a 10th Mountain Division cap — the division his nephew had served in.
Anthony Monti was placing coins on Jared's gravestone, where there was also someone's Purple Heart.
"He will never be forgotten, as long as we're alive," Anthony Monti said as he looked around and saw all the volunteers covering the hillsides. "I say thank you to all of them because it's wonderful what they're doing. It's in the heart."
This program aired on May 25, 2013. The audio for this program is not available.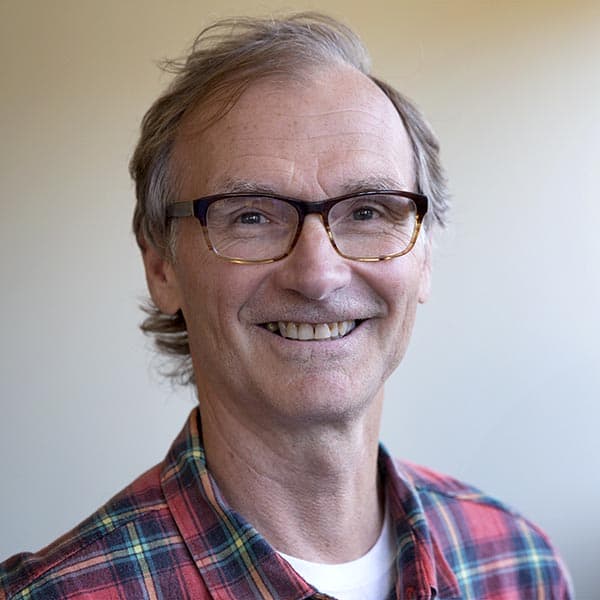 Alex Ashlock Producer, Here & Now
Alex Ashlock has been a producer for Here & Now since 2005. He started his WBUR career as senior producer of Morning Edition in 1998.