Mass. Hospitals Balk At Fees To Access Trove Of Medical Claims Data
This article is more than 8 years old.
The state's painfully wonky sounding All-Payer Claims Database (APCD) -- a catalog of medical, dental and pharmacy claims, as well as other patient-related information — is truly tantalizing in its potential.
For researchers, tapping into this recently released data — a centerpiece of the newly created Center for Health Information and Analysis and part of the state's overall plan for health care reform and cost control — can offer "a deep understanding of the Massachusetts health care system by providing access to timely, comprehensive, and detailed data," according to the APCD website. It promises to "be an essential tool to improve quality, reducing costs, and promote transparency." (Though not necessarily for the average patient: basically, you need an analyst by your side to really comprehend the trove of complex information.)
But wait a minute. To access this important data for one year will cost a mid-size organization, like a community hospital, about $40,000, according to the Massachusetts Hospital Association, which argues that the fees are too high. "We're very disappointed," says the MHA's Senior Director of Managed Care, Karen Granoff. "I think [the pricing] is going to discourage many providers from trying to access it."
The Center For Health Information and Analysis says the proposed fee schedule is based on four factors:
(1) the type applicant requesting the data; (2) the type and number of data files requested; (3)the data elements requested; and (4) the number of years of data requested. The Center may reduce or waive the applicable fees for qualified applicants.
(Also, the final fee schedule is still being determined. It's slated for release around June 1.)
Still, in written testimony to CHIA earlier this month, the hospital association argued that the proposed fee structure is simply unmanageable, particularly when the state is pressuring hospitals and providers to re-invent themselves as Accountable Care Organizations and to provide less costly and higher quality care and patient management.
"It would be an unintended consequence if the Commonwealth's multi-year, ambitious effort to control healthcare costs were to fail due to barriers to data access set up by the agency itself," Granoff wrote.
But hospitals already have all the claims data on their own patients, right? So why the brouhaha over the more comprehensive claims data? Here's why the information is important, says Granoff:
The purpose of APCDs is to support health care transparency, health care reform initiatives, and improve care for patients. Access to data from all payers (commercial and government) will be vital to the successful development of ACOs and other integrated models of care. While it is true that providers may currently have access to data from one payer at a time, the timeframes, content, frequency, and ability to mesh data from different sources does not exist outside of the APCD.

The legislature recognized the importance of the APCD to providers when it included language specifying that:

"CHIA shall, to the extent feasible, make data in the APCD available to payers and providers in real time. Providers and provider organizations, among others, be permitted to have access to de-identified data for the purposes of lowering costs, coordinating care, performing quality analyses, and for administrative or planning purposes, etc.
Providers and provider organizations be given access to data with patient identifiers for the purpose of carrying out treatment and coordinating care."

Regarding the APCD and its use by providers, it will allow performance analysis based upon previously unavailable data from private and public health insurance plans, including

*Follow-up after medical or surgical hospitalization
*Readmission rates

*Tracking outcomes, disease burden, demographics, referral patterns, impact of preventive care
*For ACOs, tracking leakage to specialists, facilities outside of the integrated care unit
*ER visits following medical surgical discharge from acute facility
*ED use rates
*Avoidable ER visits
*Avoidable admissions
*Episode-based utilization rates and costs
*Issues with access to care, patient out of pocket costs, etc...

Analyzing any of the above would not be possible across a population of patients without provider access to the APCD.
State officials theorized that hospitals might want the data to track patients jumping in an out of specific hospital systems; for instance, a patient who lives in Beverly but instead of going to the nearby local hospital, ends up at Brigham and Women's.
And perhaps it might be beneficial for hospitals to know how the competition is doing? I asked former Beth Israel Deaconess Medical Center chief Paul Levy, who recently blogged on this topic, what else the hospitals might use the data for. He wrote back that there's "no reason" that competitors' claims data shouldn't be of interest:
"Why should rates be confidential? But beyond that, they might want to do their own reviews of clinical patterns in their community or other such things. Maybe they want to look at usage patterns for possible clinical alliances with other hospitals. Dozens of reasons."
Here's more of Granoff's MHA testimony:
MHA continues to be concerned that the new fees proposed by CHIA will still create significant obstacles to obtaining and using the data to support the integrated models of care delivery that are being encouraged by the state.

In November, 2012, MHA submitted testimony on the original fee schedule outlined in
Administrative Bulletin 12-3. According to that fee schedule, a mid-size organization, such as a community hospital, would have to pay as much as $39,375 for just one year of restricted data which would be insufficient to study trends and analyze the impact of any interventions over time. Therefore, a provider would potentially need to pay CHIA's fees multiple times. Under the new fee schedule, a provider organization requesting restricted data from all categories would have to pay $40,500. And while the proposed new fees were reduced for obtaining public, de-identified data, it would still cost a provider organization up to $15,000 for a single year/single use.

MHA appreciates that CHIA significantly reduced the fees for researchers. Like researchers, providers have a legitimate need to access the data for all of the purposes outlined in Chapter 224, yet unless CHIA adjusts the fees and makes them more reasonable, it is unlikely that many providers will be able to take advantage of this resource. In fact, since July 2012, there have been only 17 requests for data from the APCD. Eight of these requests were from researchers, 8 were from other state agencies, and one was from a corporation. Not a single request came from a provider or provider organization.
The MHA also points out that both Vermont and Maine have similar claims databases — and their fees are significantly lower:
...with Maine charging between $9,000 (unrestricted) and $12,800 (restricted) for similar datasets. Vermont's pricing starts with a base rate of $5,200 for an extract of multiple years of incurred claims and eligibility data, although the cost could be higher if additional programming is required to obtain the data.
In response, the state offered this, from Marilyn Schlein Kramer, Deputy Executive Director, Health Information Team:
"The Center for Health Information and Analysis is committed to ensuring that the APCD is an effective tool to improve quality, reduce costs, and promote transparency in the Massachusetts health care system. In developing the APCD fee schedule, CHIA has taken into account several factors, including the richness of the available data, the pricing of other states and commercial options, and the needs of all our users. Accordingly, CHIA has modified the APCD fee schedule and anticipates releasing it shortly. CHIA also looks forward to working with MHA and the Massachusetts hospitals on a common hospital report that we can make available to hospitals at no charge."
This program aired on May 29, 2013. The audio for this program is not available.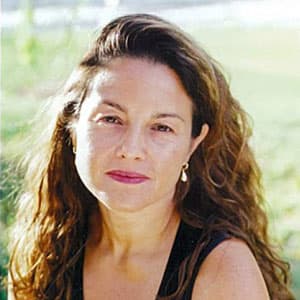 Rachel Zimmerman Health Reporter
Rachel Zimmerman previously reported on health and the intersection of health and business for Bostonomix.