Mass. AG: Fishing Limits A 'Death Penalty' For The Industry
02:04
Play
This article is more than 7 years old.
Generations of fishermen have hauled cod, halibut, flounder and other Northeast groundfish species into the Gloucester port, where Joe Orlando runs a 65-foot trawler, the Padre Pio.
"I've been fishing with this boat almost 38 years," Orlando said.
He's afraid that long run is coming to an end. Earlier this month, the National Oceanic and Atmospheric Administration, or NOAA, drastically lowered catch limits in the Northeast. For some kinds of fish, Orlando's allowed to land only about a fifth of what he caught last year. He says that's not enough to pay the bills.
"I've spent my whole life building a business with my son," Orlando said. "Maybe mid-July we're done. It's all over."
State Attorney General Martha Coakley argues regulators violated federal law by ignoring the economic impact on the state's commercial fishermen. Coakley went to Boston's fish pier Thursday to announce she'd filed a lawsuit to throw out the limits.
"NOAA's new regulations are essentially a death penalty on the fishing industry in Massachusetts as we know it," she said, flanked by state representatives, U.S. Rep. Stephen Lynch and Massachusetts Energy and Environmental Affairs Secretary Richard Sullivan.
Coakley also said NOAA failed to use the best science to count fish, but the agency disagrees.
"Given the poor condition of these stocks and the phased approach we took to reducing fishing effort to help ease the economic impacts on fishermen in 2012, the cuts are necessary," NOAA's regional director, John Bullard, said in a statement.
Bullard stood at Boston's fish pier in late April as the new restrictions went into effect, saying they're designed to reverse decades of overfishing.
"We have to rebuild these stocks," Bullard said then, "and get out of this situation where we're at historically low levels of codfish."
Bullard admits it's painful for fishermen. But he says until fisheries return to sustainable levels, there's no future for the industry. He says it's time to look forward, and that means finding ways to help fishermen transition their skills and equipment to go after more abundant kinds of fish.
The Obama administration has declared a disaster for the industry. Congress has yet to allocate any aid.
This program aired on May 31, 2013.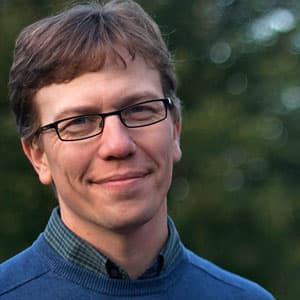 Curt Nickisch Business & Technology Reporter
Curt Nickisch was formerly WBUR's business and technology reporter.