One Fund's Administrator 'Not Troubled' By Few Applications So Far
04:56
Play
This article is more than 7 years old.
As of Tuesday afternoon, the One Fund Boston has received nearly $40 million in donations, and victims of the marathon bombings have another week-and-a-half to submit claims. Applications for financial assistance are trickling in slowly, though, and there's a growing push to extend the filing deadline so victims have more time to get their lives back in order and assess their injuries before turning in applications.
For an update on the claims process, WBUR's All Things Considered host Sacha Pfeiffer spoke with the One Fund's administrator, attorney Kenneth Feinberg.
---
Sacha Pfeiffer: The fund has now been accepting applications for about three weeks. How many claims have been made so far?
Kenneth Feinberg: Currently, we have about 50 that have been submitted out of approximately 250 that we anticipate receiving by a week from Saturday, the 15th of June. And this is normal and this is to be expected and I'm not troubled by it yet.
I was going to ask what is your level of concern about the low number of applications so far, but it sounds like you're not that concerned.
I'm not concerned. Human nature — it's an amazing thing. I've seen this in 9/11, in BP, in Virginia Tech, in Aurora, Colo.
These are funds you also administered.
Yes. Victims and families wait and wait, and as the date approaches they file in droves.
In 9/11, when I was administering the 9/11 Victim Compensation Fund, we received 7,000 applications, two-thirds of which came in in the last three months of a 33-month program. Senator [Ted] Kennedy said to me at the time, "Do you think we ought to extend the date?" I said, "Don't you dare, senator." You extend that date, people will procrastinate, they'll delay. Even if it's in their interest, that's human nature dealing with grief.
Now, the fact of the matter is there's a very real, good reason why we must — two good reasons — why we must stick to the date. First, we must get this money out the door. Mayor [Thomas] Menino [and] Gov. [Deval] Patrick have told me again and again the necessity: These folks are in desperate need of money. Some need this money to retool their entire lives.
The second reason is that until we know on June 15 how many amputees, how many people were in the hospital, how long were they in the hospital, how many outpatient emergency claims will be submitted — until we know that, we can't divide up the money and allocate it among the families who lost loved ones, hospitalization, amputees, double amputees, brain injuries. So we've got to get this program implemented.
Now, you've been quoted as saying — and tell me if this is correct — that missing the deadline will not affect someone's eligibility, and people can still apply after the deadline. Is that correct?
That's correct. If we know that Mrs. Jones or Mr. Smith have an injury or lost a loved one due to the bombings, we will, of course, not use June 15 as some technical reason to deny people compensation. We're not looking to "gotcha!" and tell some unfortunate victim of the bombings that they're not going to get their money. That's not the intention here at all.
Do you mean that it's only acceptable to miss the deadline if you're already someone who's known through media reports?
That's correct. That is absolutely right. It's only acceptable to miss this deadline if your name's been in the paper, if it's been well-known, you've been interviewed, you've suffered a terrible injury, you haven't yet had an opportunity to fill out the forms. That's fine. We'll search them out and help them file. What we don't know and we must know by June 15, are there people that we have no idea who they are? We want those people known so we know how many people fall into each category.
Where do you stand now on what approach to take with victims who might end up needing more amputations down the road, meaning they'd be entitled to a larger amount of money after the deadline passes? If that happens, could they get additional payments from the fund?
Of course. One Fund Boston isn't going away on June 30 when we get this initial money out the door. One Fund Boston is going to remain; Mayor Menino and Gov. Patrick have urged that One Fund stay in place. Any one of these claimants will have an opportunity, if there's an evolving injury, or subsequent operations or loss of limb, they will be able to come back and seek additional compensation from One Fund.
And will One Fund continue taking donations even beyond June?
Well, that's not on my watch, but my understanding is they will. And they will remain — One Fund will remain a viable, functioning, important part of the social service network in Boston.
This program aired on June 4, 2013.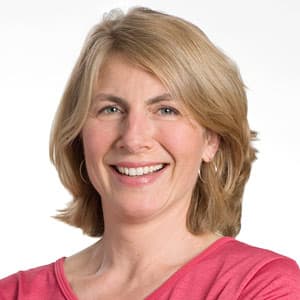 Sacha Pfeiffer Host, All Things Considered
Sacha Pfeiffer was formerly the host of WBUR's All Things Considered.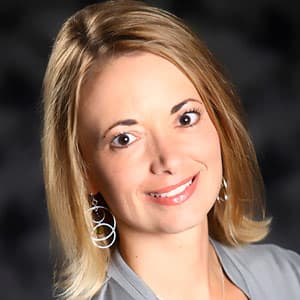 Lynn Jolicoeur Producer/Reporter
Lynn Jolicoeur is the field producer for WBUR's All Things Considered. She also reports for the station's various local news broadcasts.