Mass. Hospitals Are In Good Financial Shape. Or Are They?
This article is more than 8 years old.
Hospital profits in Massachusetts almost doubled last year, from 2.1% in Fiscal Year 2011 to 3.8% in Fiscal Year 2012.
That's the main point of the latest report from CHIA, the state's new Center for Health Information and Analysis.
Teaching hospitals had the highest profit margin among all acute care hospitals; the median was 4.8%.
Massachusetts Eye and Ear Infirmary is at the top of the "total margin" chart. Twelve hospitals, including many smaller community hospitals — seven owned by Steward Health Care — posted a loss.
CHIA's Steve McCabe says hospitals, in general, are in good shape, because "when we look at the margins on a total basis and we compare that for the last five years, this represents the highest level of those five years."
But the good times may not last. About half the profit increase, overall, came from a Medicare payment increase specific to Massachusetts that Congress is expected to eliminate. Maybe you've heard of the "rural floor funding," also known as the Bay State boondoggle?
The Massachusetts Hospital Association takes issue with parts of the state's report. To wit:
"We are currently in the third quarter of fiscal year 2013, so the data in CHIA's report is somewhat old. However, we note that even with the rural floor funding the state received in fiscal year 2012, nearly a third of hospitals were operating in the red — so an even higher percentage would have been in the red without the rural floor funding.

This is especially worrisome in light of the fact that the rural floor funding has been declining steadily since then, and there are efforts to eliminate it going forward. Massachusetts hospitals are already facing over $7.3 billion dollars in Medicare cuts over ten years due to the healthcare reform law, sequestration and other regulatory changes. Hospitals are facing real challenges."
Readers? What's the fiscal reality from where you sit? Any particular questions for CHIA?
This program aired on June 5, 2013. The audio for this program is not available.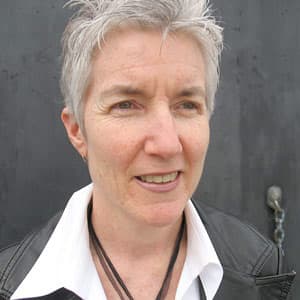 Martha Bebinger Reporter
Martha Bebinger covers health care and other general assignments for WBUR.