Tufts Professor Recalls Momentous, Overlooked JFK Speech From 50 Years Ago
06:38
Play
This article is more than 7 years old.
Fifty years ago Tuesday, President John F. Kennedy addressed the nation in a televised speech sometimes called one of the best of his presidency.
When Americans are sent to Vietnam or West Berlin, we do not ask for whites only. It ought to be possible, therefore, for American students of any color to attend any public institution they select without having to be backed up by troops. It ought to be possible for American consumers of any color to receive equal service in places of public accommodations.
But that speech would be overshadowed by other events of June 11, 1963, and of the early hours of the next day.
WBUR's All Things Considered host Sacha Pfeiffer spoke with Peniel Joseph, a history professor and founding director of the Center for the Study of Race and Democracy at Tufts University, about this date 50 years ago, which he calls the most significant date in civil rights history.
---
Peniel Joseph: I give that date that significance because of the confluence of events that occurred. So, one, it's the date that Gov. George Wallace, the Alabama segregationist, makes his famous schoolhouse stance at the University of Alabama.
Sacha Pfeiffer: Where he literally tries to block integration.
Literally blocks two students who enrolled peacefully, with the aid of the National Guard at the University of Alabama. Two, there's going to be a confrontation with members of the Boston NAACP and Louise Day Hicks, who's the school committee president in Boston.
She, of course, was a very racist school committee chairwoman.
Absolutely, and it foreshadows the roiling violence that's going to occur in the early '70s. John F. Kennedy makes his very forceful support of civil rights at 8 p.m. And just after midnight, Medgar Evers, the NAACP field secretary in Mississippi, is assassinated by a white supremacist. So when we think about the confluence of incidents and events that day, it's really a very significant day. And I would argue that the most significant aspect that occurs that day is the president of the United States calling and asserting that civil rights is a moral issue, and he's really challenging the words and the rhetoric of the movement in a very powerful and persuasive day.
That JFK speech was very hastily arranged, and he had been thinking about doing it when the Alabama situation was heating up, but then his staff assumed that once the situation was resolved he wouldn't do it. But he did. He personally called the networks and requested air time. Why was he so adamant about speaking to the public?
I think Kennedy realized on June 11 that even though the University of Alabama had been integrated peacefully there was a political revolution happening in the country, and if he didn't try to get ahead of that charge there was going to be even more violence.
So Kennnedy's speech actually takes place in the middle of a 10-week period in American history where there's about 800 civil rights protests and demonstrations, and there's almost 15,000 arrests that occur in that 10-week period. So every single day something is happening, whether it's in Birmingham, Ala., or Philadelphia, Penn., or Oakland, Calif., or New York City. And the president realizes that there's a crisis that's happening in terms of American democracy.
And was he saying we may have solved the immediate politics of the University of Alabama situation, but there's a much larger unresolved moral issue going on here?
Well, Kennedy asks the American people to really look inward. So Kennedy frames the question as a moral issue, but he also understands that there are real political consequences.
I hope that every American, regardless of where he lives, will stop and examine his conscience about this and other related incidents. This nation was founded by men of many nations and backgrounds. It was founded on the principle that all men are created equal, and that the rights of every man are diminished when the rights of one man are threatened.
What's interesting about this speech is that Kennedy connects race and democracy in a positive manner by talking about the inherent diversity of the United States and that the country was founded, really, based on this ideal of multicultural, multiracial democracy, even though in 1963 there's a gap between rhetoric and reality.
So at this point were race and democracy not thought of as having a positive connection?
Yes, they were thought about as having a negative connection because we think about racial slavery. And that's something Kennedy alludes to in the speech, too, because he's speaking on the 100th anniversary of the Emancipation Proclamation and there's a point where he refers to a century of delay after the Emancipation Proclamation — that 100 years later the ancestors of those people who were enslaved are still not yet fully free.
The president also talks about inequality that starts right at birth and about the differences between what black children and white children are able to achieve.
The Negro baby born in America today, regardless of the section of the state in which he is born, has about one-half as much chance of completing high school as a white baby born in the same place on the same day, one-third as much chance of completing college, one-third as much chance of becoming a professional man, twice as much chance of becoming unemployed.
Why was that a groundbreaking observation, as well?
That was groundbreaking because Kennedy is actually talking about the material circumstances and condition of African-Americans in comparison to white Americans, and the fact that racism was not just something about personal prejudice, but it had institutional consequences. And to hear the leader of the free world spell out in brief at least some of those consequences was extraordinarily powerful and also reaffirming that the civil rights movement was also a movement to transform American democracy.
You've written that this speech set the tone for how presidents should address civil rights. What new standard did it set?
It set really high standards in terms of candor, in terms of understanding that civil rights and race and democracy weren't just local or regional issues; these were national issues. And that a president could be forthright in discussing inequality while also reaffirming the overall binds that tie us all as Americans.
This program aired on June 11, 2013.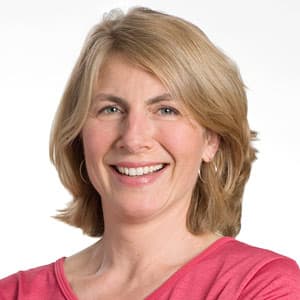 Sacha Pfeiffer Host, All Things Considered
Sacha Pfeiffer was formerly the host of WBUR's All Things Considered.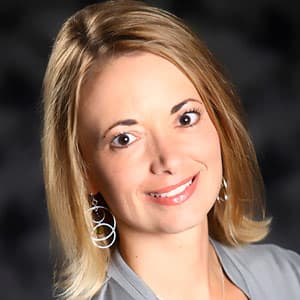 Lynn Jolicoeur Producer/Reporter
Lynn Jolicoeur is the field producer for WBUR's All Things Considered. She also reports for the station's various local news broadcasts.